Wciked FO and Kim's Book (finally!)
Yesterday, the temp actually dropped into the low '70s, low enough for me to wear wool, believe it or not. Of course, it doesn't hurt that little icicles grow on my nose at my office because of the A/C. Naturally, no one was around to take pictures, and I was running late, so I grabbed this horrible photo, but it at least gives you an idea: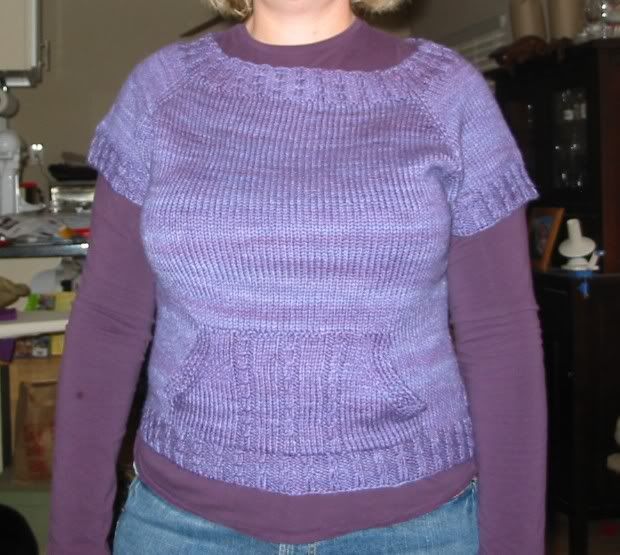 Pattern:
Wicked
, by Zephyrstyle
Size: 38" bust
Yarn: Four Play by Brooks Farm, 3 hanks, don't know the color number or name
Needles: Size 7 Addi Turbos
I am really happy with the way this turned out. I thought it might be too short, but I don't think it is. I didn't find myself tugging on it all day or anything. In fact, it was SO comfortable. I LOVED wearing it. On my way home from work, though, I stopped at the butcher to get some ground chuck and put it under my arm to grab something. It turns out that a chunk of meet got stuck on the sweater. Ick. I got it off, but do you think I have to wash it already? Thoughts?
Yesterday, I was so excited to see thumbnails of the new designs in Kim Hargreaves new book, Heartfelt. I absolutely have to have this book. I'm so relieved that she's foregoing the kits in favor of a design book. It's so kind of her to make her wonderful designs accessible to those of us on the other side of the pond. Here are a few of my favorites:
Amory: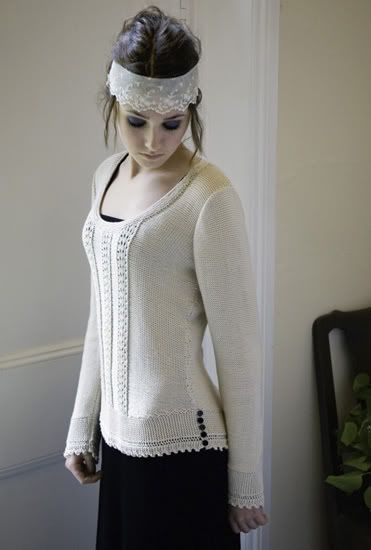 Darcy: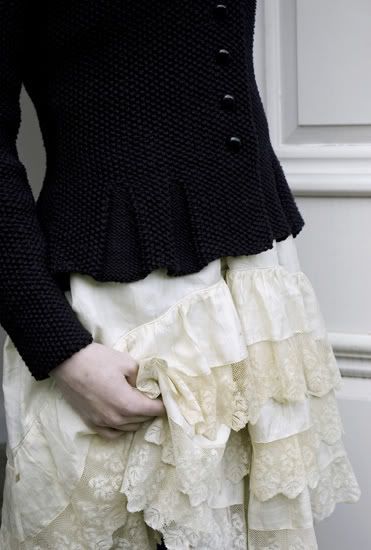 This one is my absolute favorite:
Erin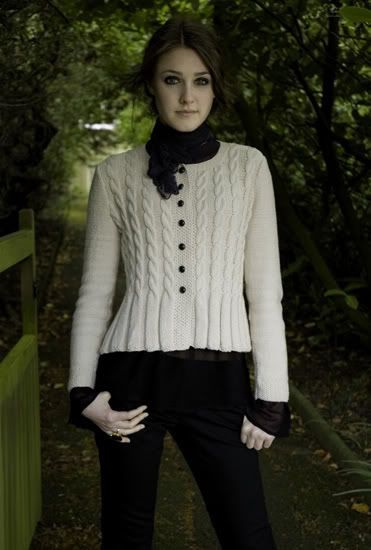 If anybody knows where this book can be purchased stateside,
please
let me know.
Labels: wicked