Garter Stitch
I've never been a fan of garter stitch - I always associated with beginning knitters. I also thought it produced a bulky garment, and I never liked it as an edging on sleeves or the body of a sweater. Recently, though, I've cast on for two projects that have a lot of garter stitch in them and I find, when used judiciously, garter stitch adds a really nice design element. For example, here's my
Juliet
, knit out of Ice Blue Cotton-Ease (the old stuff):
I was concerned that when I put it on, it would add at least 10 pounds, but it actually looks really cute! I can't wait to finish it now. Knitting Cotton-Ease double hurts my hands quite a bit, though, so it's slow-going.
I've also cast on for the
Cobblestone Pullover
, which uses garter stitch very cleverly to create a visually interesting piece: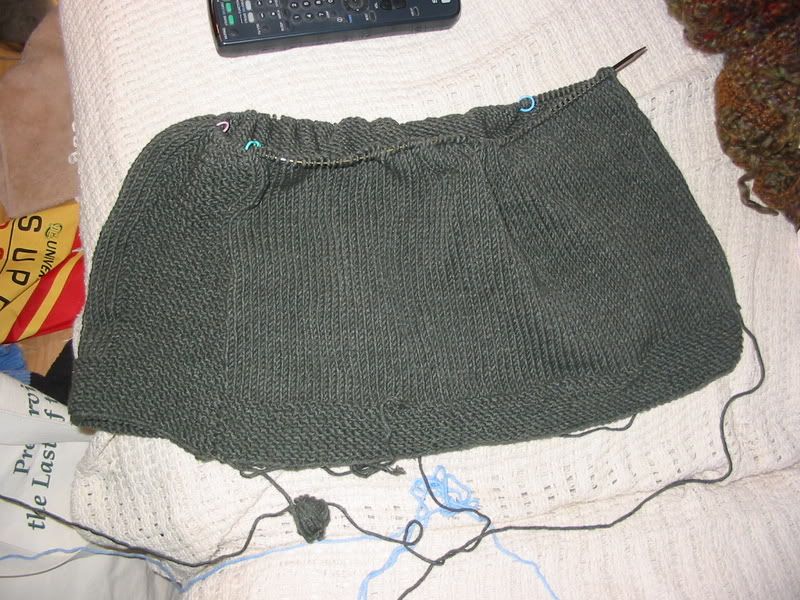 I'm using All Seasons Cotton Melange in Military. This sweater will be for my husband's Thanksgiving trip home to Chicago, so I have to finish it by November 21st. I have daily and weekly goals so that I get it done.
Labels: cobblestone, juliet