Even though today is Sunday, it ended up being a work day for me. So, I decided to take advantage of it by using my parents' washing machine (I did most of my work at my parents' house) to wash and block Prosperous Plum, which is now fini! It beats paying $1 to wash it in a community washing machine where the "gentle" cycle may not be so gentle.
Here it is blocking: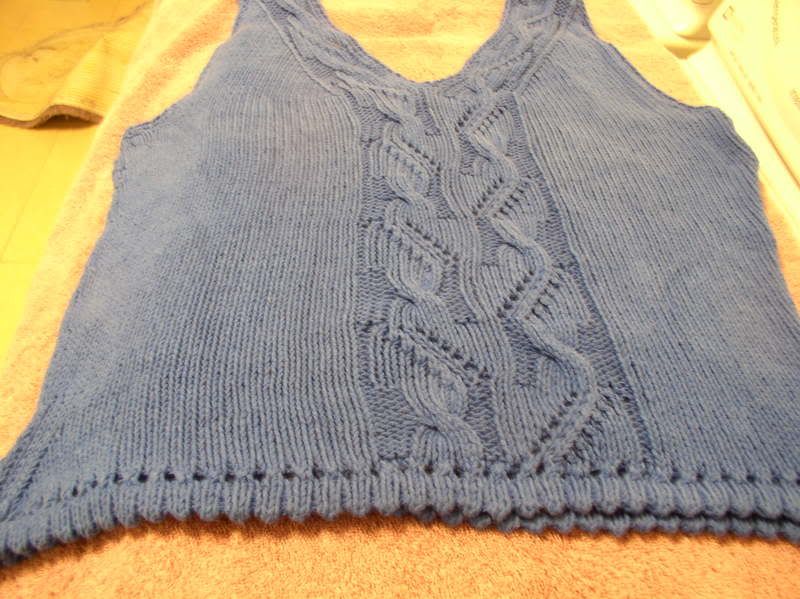 I also took a closeup of the lace pattern: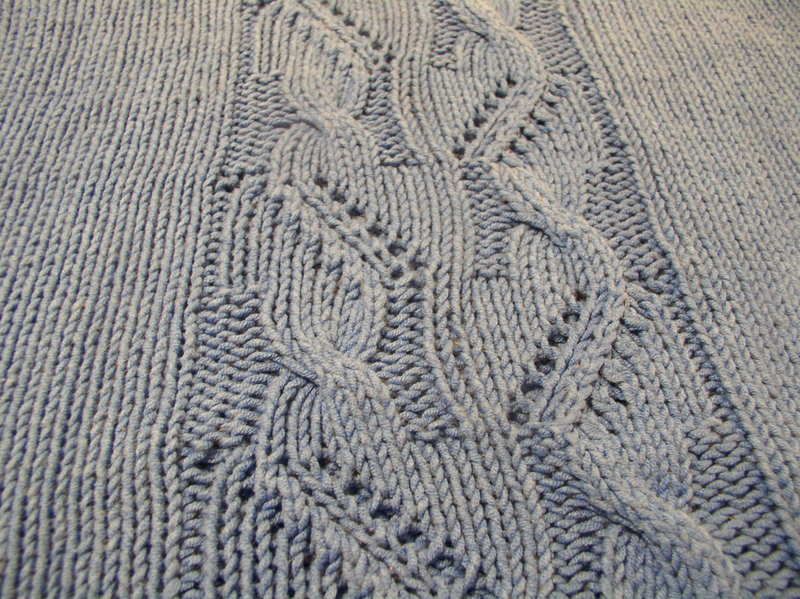 I took the photos without a flash so the color is way off, but the detail is good. The color is much more like the photos I've shown in previous posts. I've been wearing it for the last two days (because I'm impatient like that) but it didn't look too good. It needed a serious blocking, but now I think it looks good. The fit is good, so I couldn't be happier about that.
Re: Sizzle, the fit is more questionable. It's a little snug, but I'm sure it will all work out in the blocking. I hope so because, for the moment, I look a little like a sausage when I wear it! It also might end up being a little short. Uh oh. We'll see
Labels: prosperous plum tank