Second Time's a Charm?
I'm getting close to finishing Prosperous Plum at this point. Tonight, I made the straps, which turned out a hair longer than I intended. I think the crochet trim will tighten them up (fingers crossed!). When I decided to make this pattern a second time, I wanted to change many things. For example, I made a much smaller size, made the armholes smaller and didn't knit up the hem (I love the way tacked down hems look). Here's a comparison of the new one with the one I made last summer: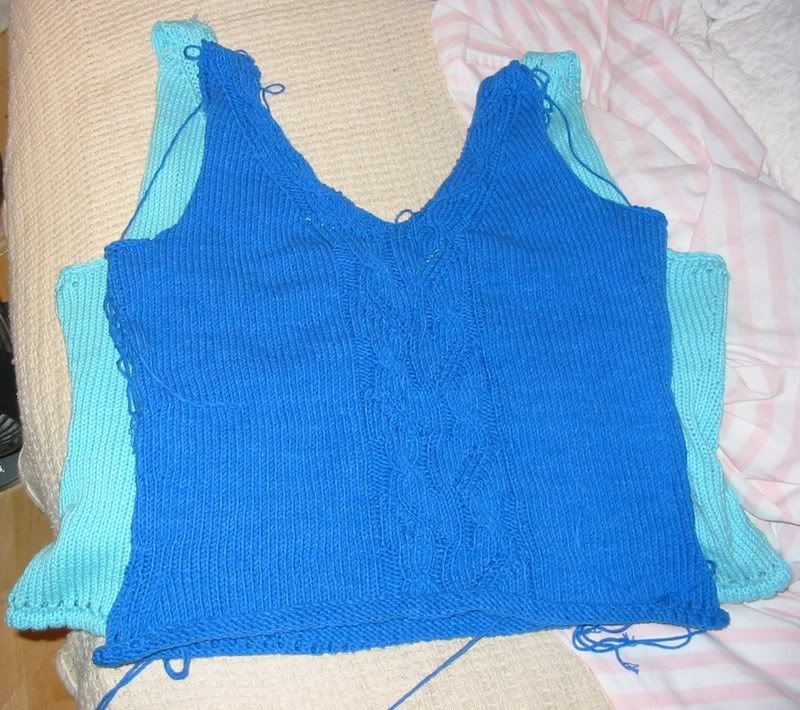 As you can see, its quite a bit narrower. I still have quite a bit of work to do, though. I tried it on and it seems to fit well. It might be a tad smaller than I'm comfortable with, so cotton's tendency to stretch should help me here.
I also made a yarn purchase last week. I had been so good for so long. I hadn't bought yarn in ages, but I got an email from littleknits.com that Noro Lily was on closeout. I LOVE this yarn and I couldn't resist. This started a short period of gluttony that has hopefully come to a close. Here's the color I got: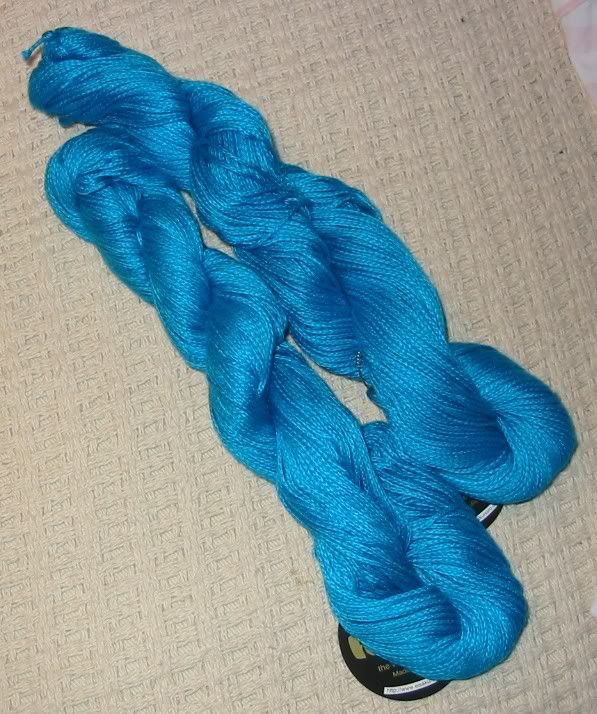 I just love summer knitting. I know its not for everyone, and I know that wool is great stuff. I think so, too. I guess its just my climate that makes me appreciate summer knitting. I love the bright colors, cheap yarns and sweaters with NO SLEEVES!!! I can whip out about a tank a week and always have new things to wear. Which will be great this summer when I have no money to buy new clothes. Speaking of which, I started Sizzle and I'm about 8 inches into the body...photos to come...
Labels: prosperous plum tank