Actual knitting progress
Finally, some knitting. I'm still working on Under the Hoodie and making fairly slow progress. I've finished the back, one sleeve and this much of the front: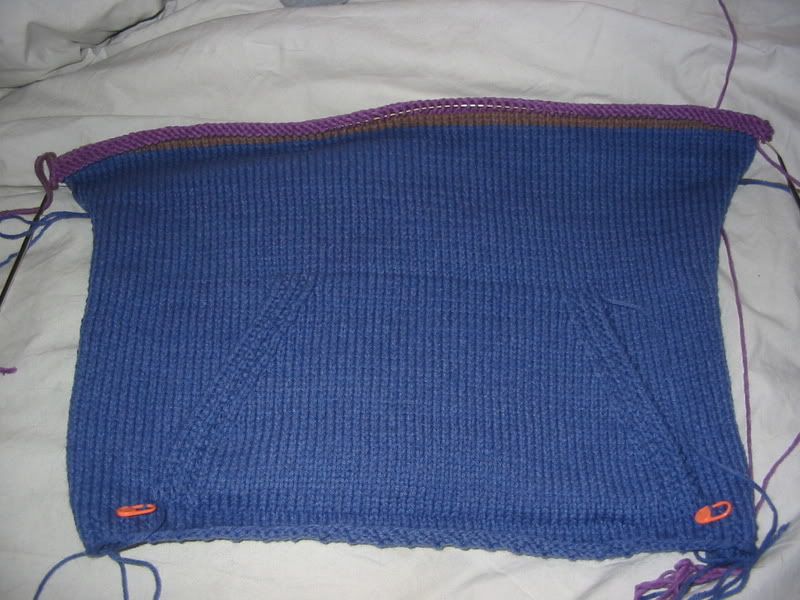 Its been chilly around these parts for the last couple of days, so I can actually imagine wearing it before the really hot weather comes.
I've also come down with a cold, which is really awful because I'm also working 12 hours a day. It hard to get the rest I need, but luckily, I'm sleeping well. Tomorrow is knit night, so I can relax there.
Speaking of relaxing, observe the Princess, doing just that:
Labels: cats, under the hoodie