Liar, Liar
I know, I said I was going to have photos of Hudson today, but today also happens to be Joe's first day of school. Even though he doesn't need to leave for school until I do, he's kind of a nerd, so he left an hour and a half before his class started. That means that my photographer isn't here to take the photos. Wednesday for sure, though.
Instead, I have pictures for you. I decided to use the
Wavy
pattern from knitty for my Silk Garden. It's a really great and simple pattern. The only problem is that it sucks up yarn, so I'll probably end up having to buy more more to finish it. Here's what I did while everyone else was watching football. I was watching the Monk marathon.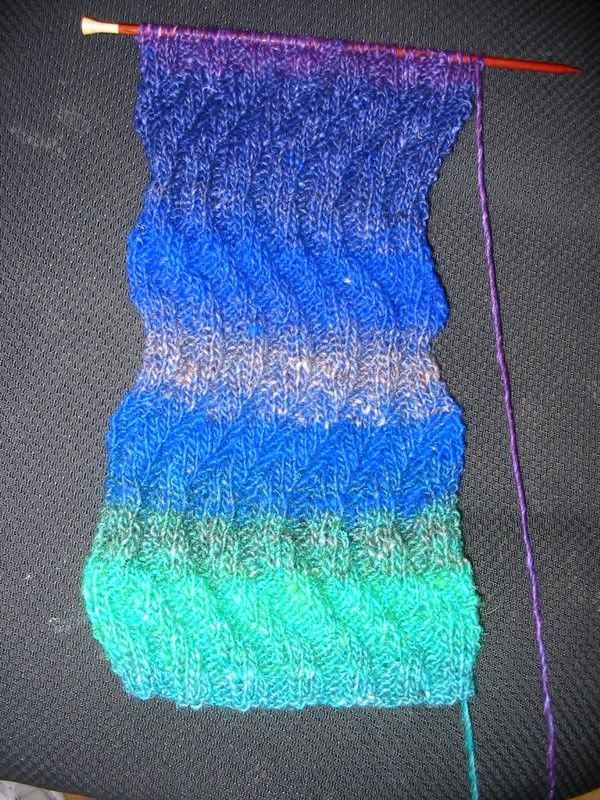 I also received my yarn for Wicked, Araucania Nature Wool in Berry. I know it's a little hard to see with the black background, but the sun wasn't cooperating with me this afternoon.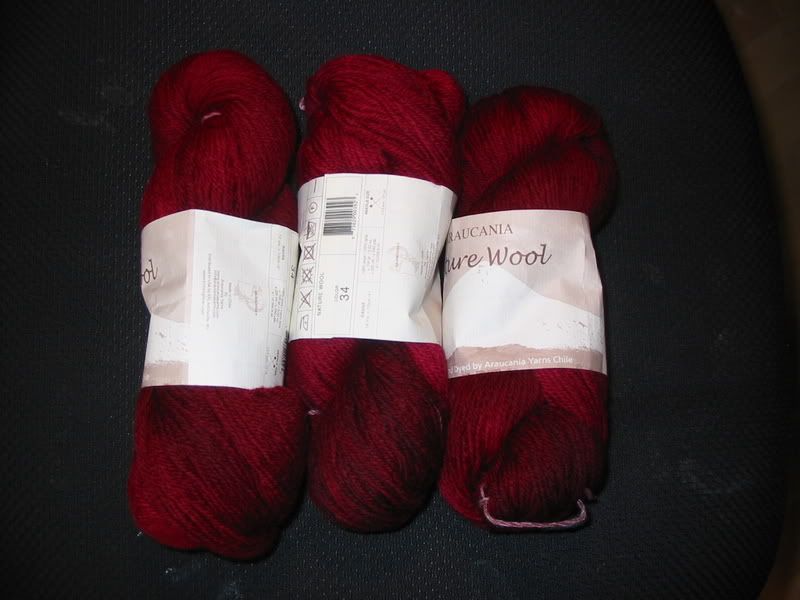 Finally, I'm unofficially participating in UFO Resurrection 2007. For January, my project was my
Fiber Trends slippers
. For February, it was Hudson. For March, it's going to be Rogue, a project that I've had lying around since last spring. I haven't worked on it at all since then. Before I abandoned it, I had the body completely done and a little bit of the first sleeve. I did about 27 rows on it today, and I'm feeling back in the swing of it. With any luck, I'll have it finished in time for Stitches. Since it's has a celtic cable, it might be an appropriate sweater to wear to my class. The yarn is Karabella Soft Tweed.