Closing in on the Finish Line
I have two sweaters on the verge of being completed. Only the absolute drudgery is left on either one. Here is one of them: Teva Durham's Lace Leaf Pullover from Loop d'Loop. I received the book as a gift recently and decided that this project was a good use for the Big Wool that I've had languishing in my stash for about a year.
Here's a really washed-out photo of it without the last sleeve. It hasn't been blocked either, so you can see some of the stitch inconsistency.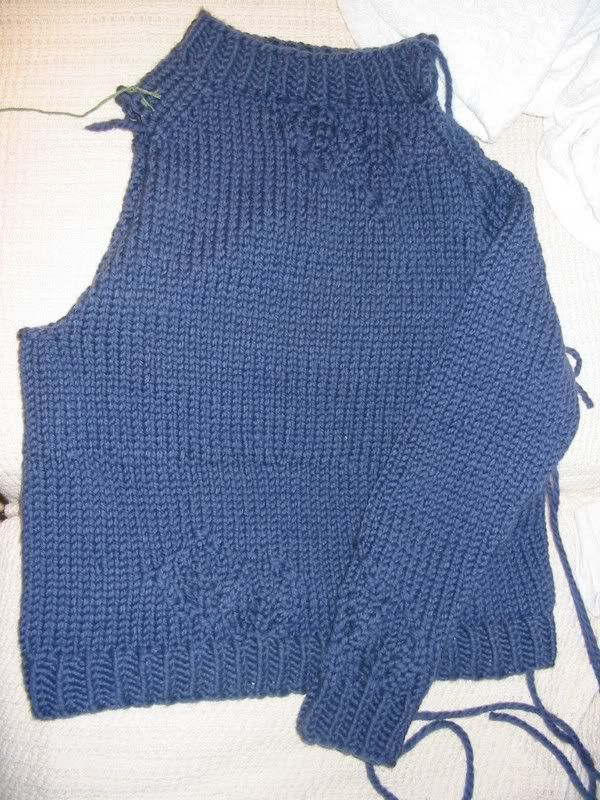 Here's a closeup of the leaf detail:
This shows a more accurate view of the color, too.
Labels: lace leaf pullover