Before and After Clogs
I finally finished my first pair of Fibertrends clogs in Lamb's Pride Worsted. Here's the before photo: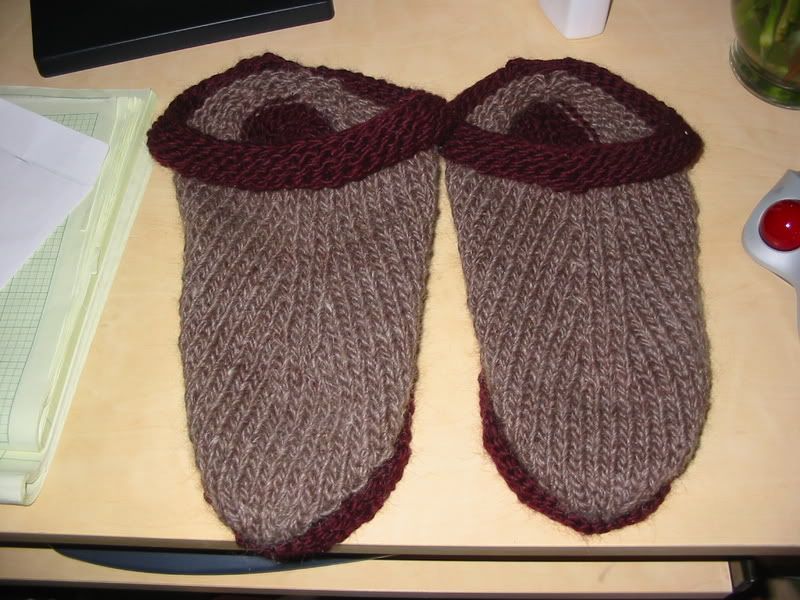 If you think one looks bigger than the other, it's not your imagination. This first pair was intended to be an experiment to see if the needle size I chose yielded the correct size post felting. What I didn't intend was to knit each one on a different size needle. That was just a dumb mistake. In the end, I'm glad I did because the needle I thought was correct turned out to make a clog that's a little too big. Here are the after felting photos: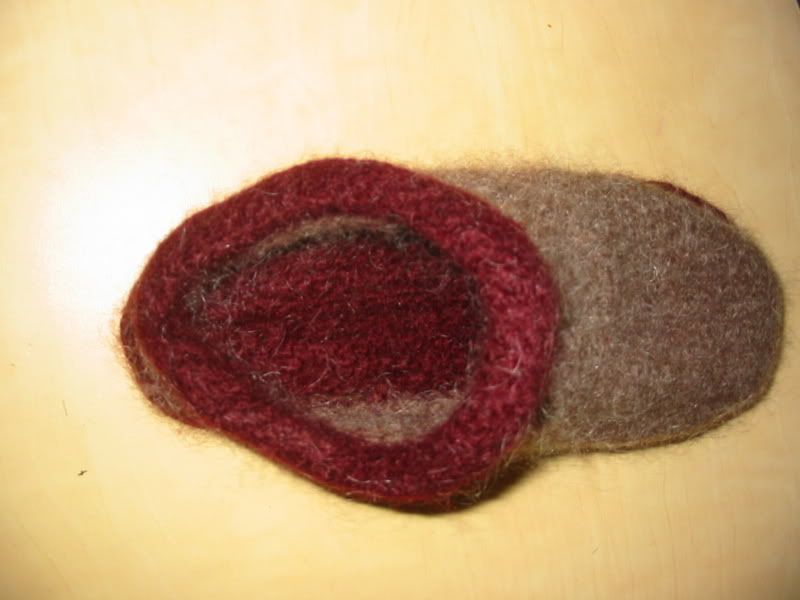 Right now, they're drying. Since they're imperfect (i.e. different sizes), I'm going to keep them for myself. Even with that defect, I love them and can't wait to wear them! I really didn't enjoy this pattern very much - very fiddly. But, the result is worth it.