Wicked Wednesday
I call this post Wicked Wednesday because I'm going to show you my penance for starting another project. I guess penance isn't the right word because I haven't actually started the new project yet. However, over the weekend, I drove up to Common Threads in Encinitas to see the much ballyhooed Wall of Koigu that they have. I was suitably impressed by the mere volume of Koigu KPPM that they had there. They must have ordered every colorway, both solid and variegated. I managed to resist picking any up, but I did walk out the door with some Cotton Fleece in Tea Rose that I intend to use to make
Wicked
, the newest Zephyr pattern. I'm going to make the short sleeved version, I think, and layer it over a long T-shirt when it's chilly out, as they're showing in the photo.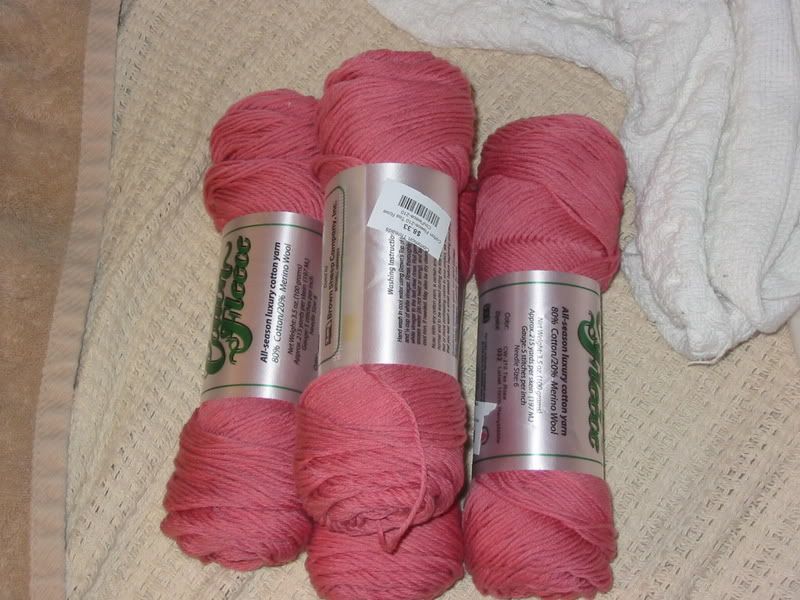 Rather than just start projects willy nilly, I decided that in order to start Wicked, I had to finish my vest, my mom's slippers and the knitting for my Big Kureyon sweater. Somehow, I managed to hold off.
You know what happened with the vest. I think I'm going to ask the Grove if they want to use it for a shop sample, and if not, I don't know what I'm going to do with it because I'm not sure I like it enough to invest all of that time into fixing it. Maybe I'll feel differently later on. Your suggestions were really great, though, and I appreciate them.
I finished my mom's slippers and they're ready for felting: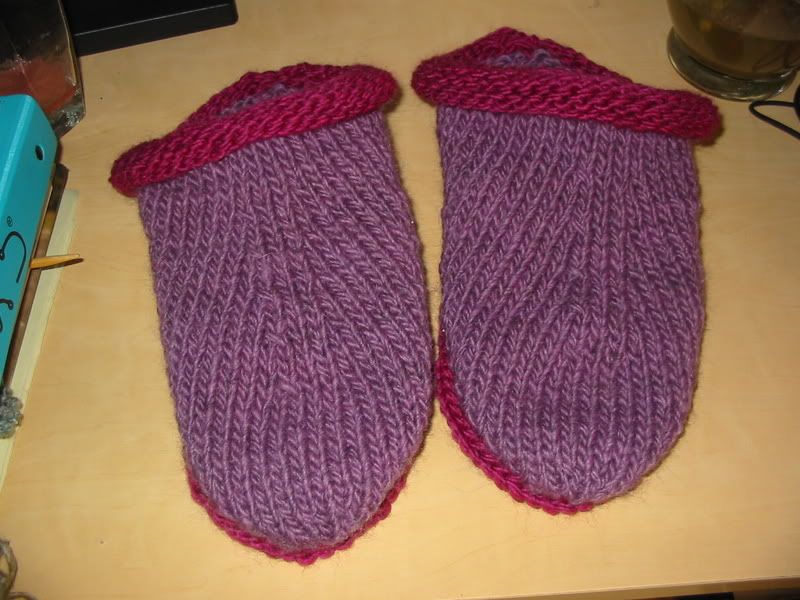 The knitting for the Big Kureyon sweater (Hudson) is completed and the sleeves are blocking as we speak: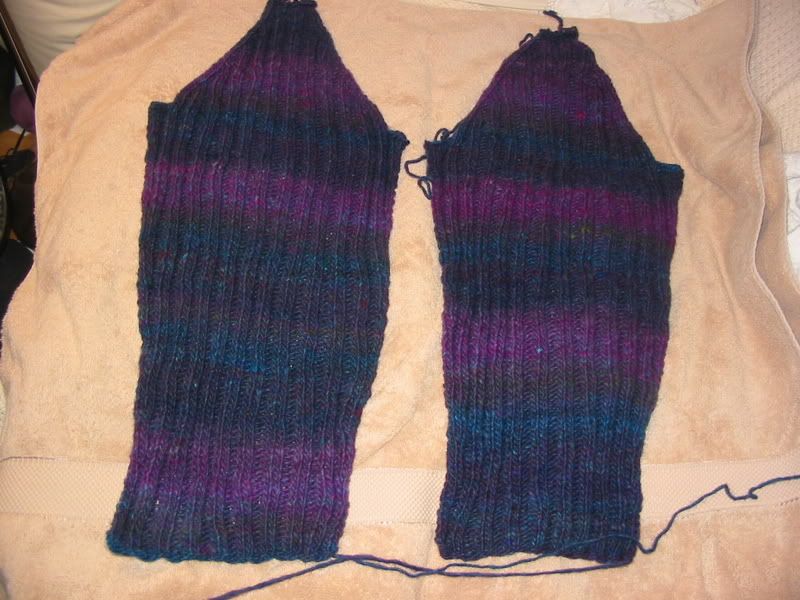 By the way, the colorway of Big Kureyon that I'm using is 18 and I got it at a 50% off sale at
Little Knits
about a year ago. It looks like they're running a 45% off sale with free shipping on it right now, but they don't appear to have this color anymore
So, it's off to start Wicked. Turns out I wasn't so Wicked after all.