Warm and Cozy
It's rare that I have the pleasure of using stash yarn for the very practical purpose of keeping myself and those that I love warm and cozy. Living in Southern California typically means knitting with a lot of cotton and making sweaters and mittens that remain in the drawer. However, our recent cold snap has put me and most people that live here in a different frame of mind. Scarves and wool sweaters are getting worn daily and my husband actually requested a pair of fingerless gloves. Thanks to a pattern suggestion from Cora, this is what I came up with: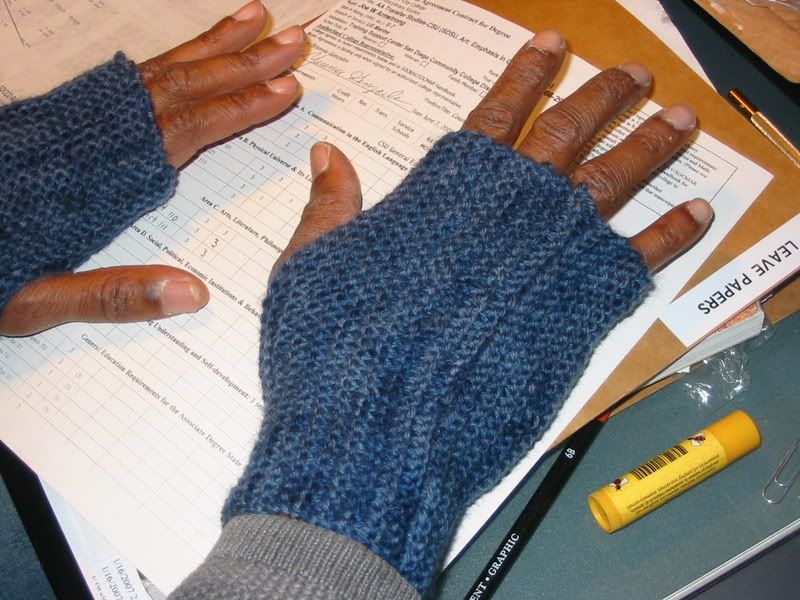 Here's an action shot: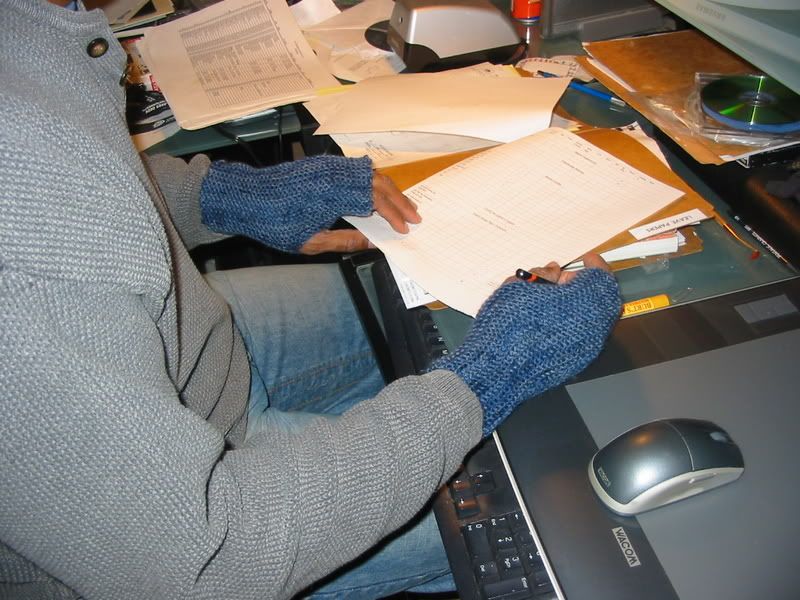 The yarn is Araucania Nature Wool and the pattern is from Weekend Knitting. I knit these puppies up in one day. The pattern was so cool and the results so great that I immediately cast on for another pair, this time for me. I'm using some Silk Garden from my stash that I've had for ages and thought would create a very feminine, delicate and beautiful product. Instead, it looks like part of the standard issue Marine Corps uniform - very masculine. So, the hubby and I agreed on a trade. Yay!
In other news, I finally got the satisfaction of seeing my niece in the sweater I made for her for Christmas. Looks like a great fit: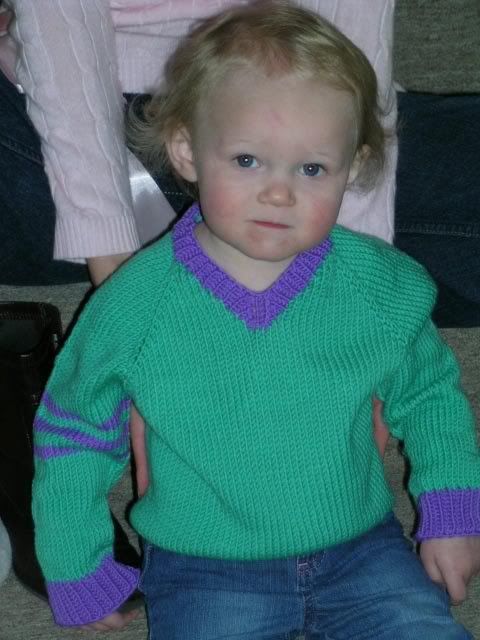 Here she is playing with her favorite toy - any ribbon she get can get her hands on. That's the ribbon from the Baby Bobbi Bear I knit for her last Christmas.