Post-Christmas FO
The day after Christmas, I immediately, and quite selfishly, cast on for a bunch of projects for yours truly. All those months of altruism really wore me out! This is the first completed object among those ME projects, and I'm very pleased with the results: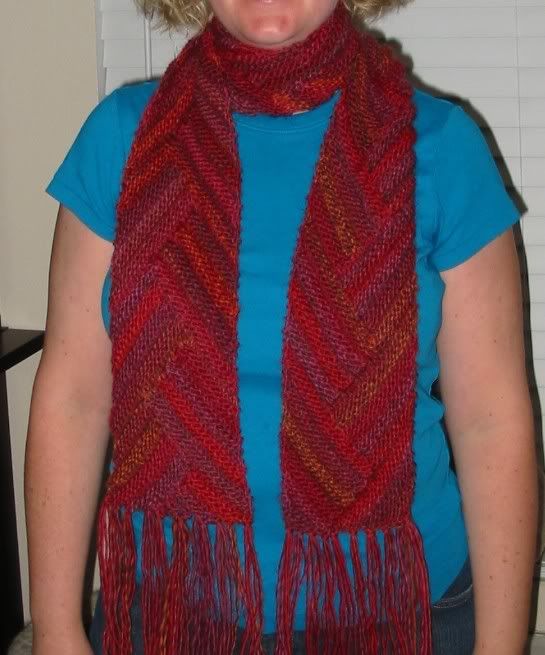 Stats:
Pattern:
Short Row Ribbed Scarf
from Magknits
Yarn: Twilley's of Stamford Freedom Spirit, #502, 3 balls
Needles: Size 10 Addi turbos, 24" cord
Date started: 12/28/06
Date completed: 12/31/06
Overall thoughts: I LOVE this pattern! It was really fun to work on...I think this is the fastest scarf I ever finished because I usually quit halfway through out of sheer boredom. I highly recommend this pattern, even for scarf haters.
By the way, I didn't redact my face because I don't trust y'all. It's just that the photo was SOOOOO unflattering that I just couldn't bear to put it out for public consumption.