The Christmas knitting is getting there
Joe's sweater is inching toward being finished. I have been in exam hell the last few days, but today is sort of a breather day before I start the next thing. During short (I mean, around 10 minutes) study breaks, I have slowly finished the collar, the zipper facings and the hem facing and have weaved in the ends. On Wednesday, I ordered the zipper, which should be here on Monday. Before then, I have to seam the sleeves, wash it, and have it be dry and ready to go to the seamstress immediately after the zipper gets here. It should be ready in plenty of time, barring any disasters. I should have ordered the zipper in multiple lengths, but it was so clearly one length, so I didn't. I may live to regret that decision.
Anyway, without further ado, here's what I have so far.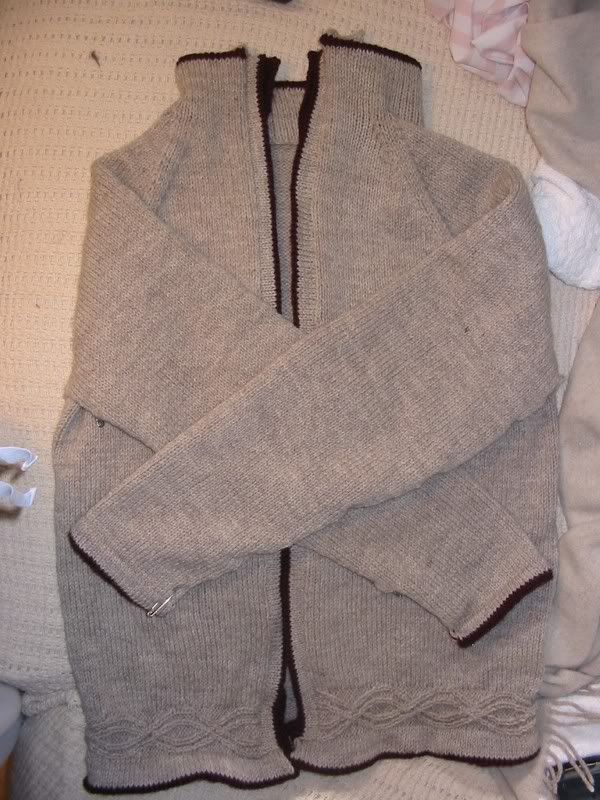 I ironed the facings down in an attempt to get them to lie flat, but they're stubborn and want to pop back out. Once the zipper is sewn in, they will be tacked down. That's the very last step.
Here's a close-up of the cabling detail on the bottom: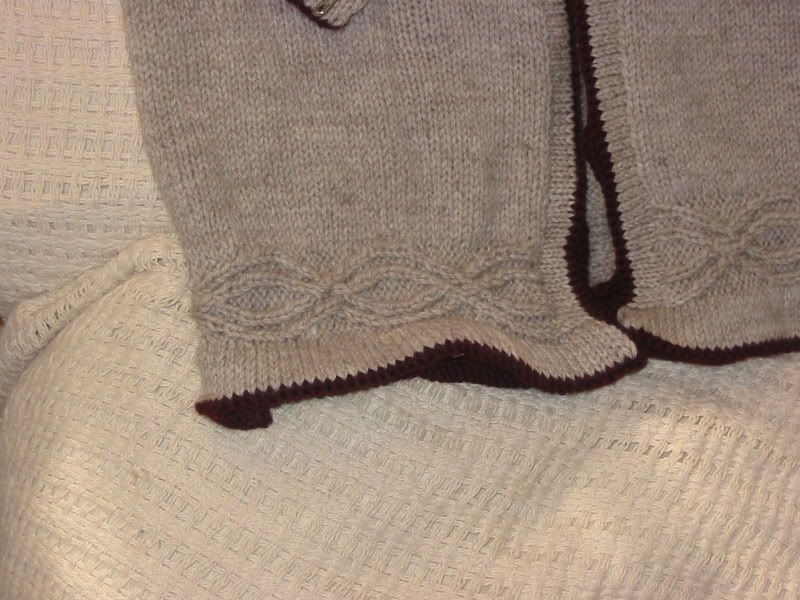 I'm very pleased with the results so far, and I'm relieved that I'm actually going to finish this thing. Knitting a man's sweater is always a daunting task and I was afraid that this one would get abandoned. It's looking good to become an FO, though. Now, if only I could guarantee that he'd wear it.