Steeking
Yesterday, we had what was to be our final class for the Eunny vest. I say what was to be because our knitting guru decided that we needed another informal meeting to go over some of the final finishing details. There were cosmos, mimosas and gin for the more timid among us. We needed some liquid courage to put scissors to wool. We got through the neck steek and we picked up the stitches around the neckline before the end of class.
When I got home I did the armhole steeks on my own (rum bravery not needed, this time!) and I took some amazingly bad photos of the process. You know, quoting the eminent Secretary of Defense Rumsfeld, you do the best you have with the camera you've got, not the camera you want.
So, without further ado...
The steek prior to cutting: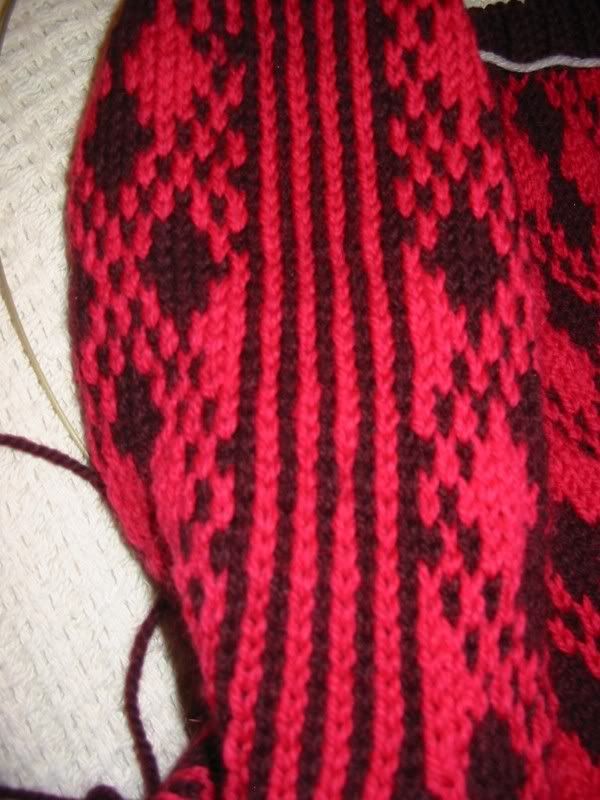 The striped portion is where steek is. The first process is crochet the steek. Here is a partially crocheted steek: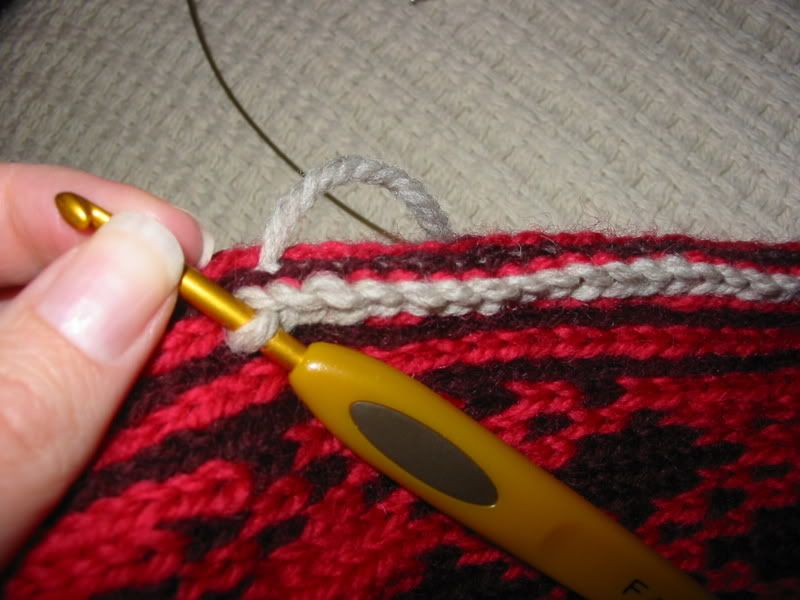 The objective is to crochet two half stitches together, going first up one side of the center of the steek and then down the other side, like so: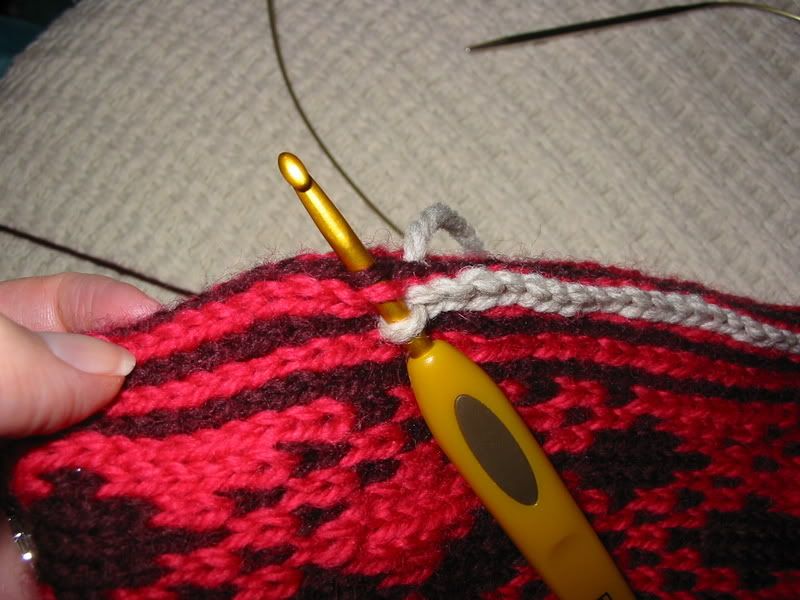 Here's a completely crocheted steek: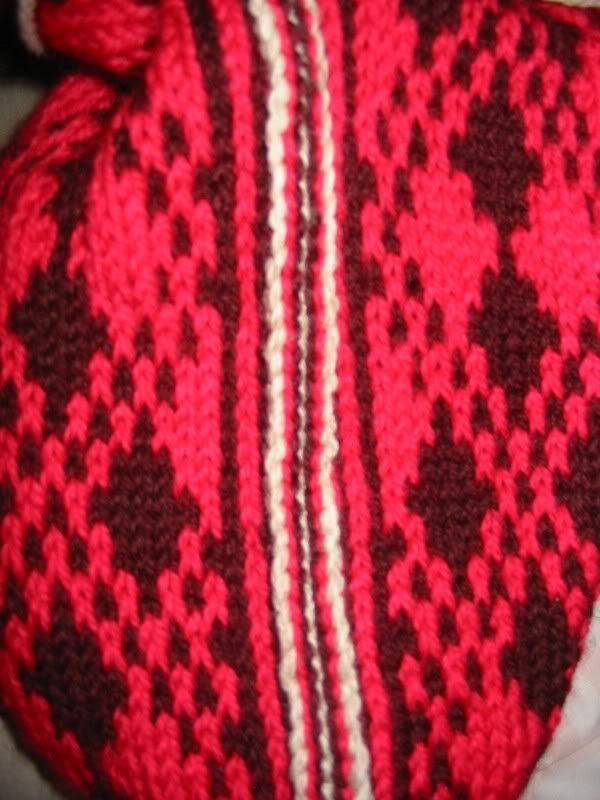 Next comes the cutting: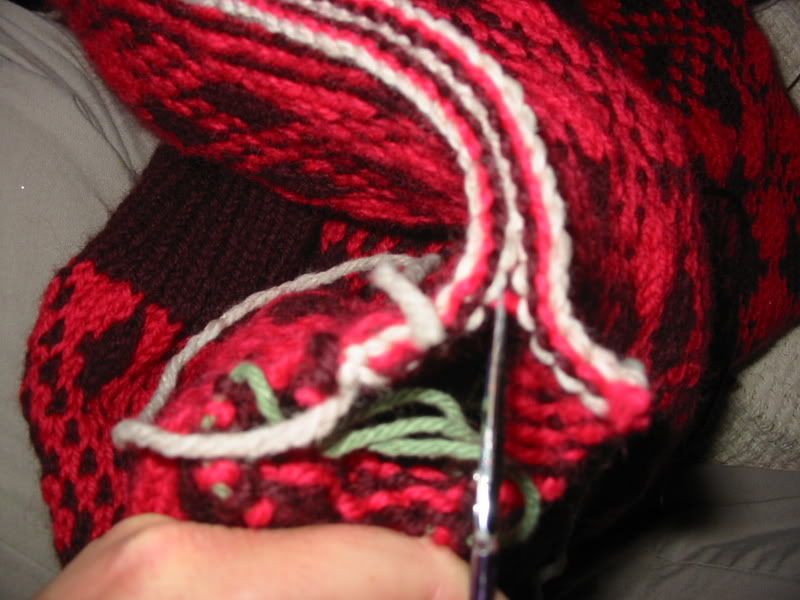 Basically, you cut through one stitch at a time so you don't accidentally cut something you didn't intend to. After you're done, you have a hole where there once was a steek: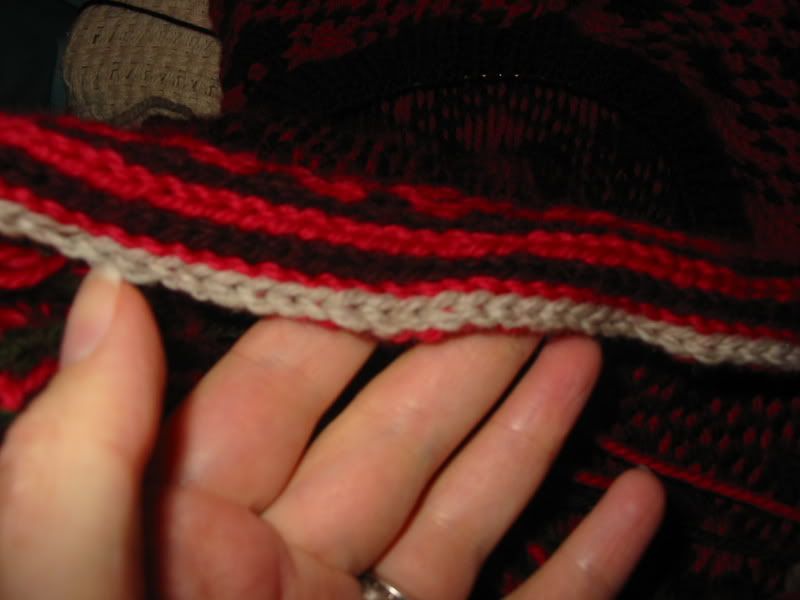 After that, you pick up stitches around the steek for the edging. I'm not sure how a sweater with sleeves would work, whether you'd knit the sleeves separately and sew them in or what, but for this project, we're just attaching ribbing. Once you do, the steek folds over and becomes a facing that will be stitched down. This is my neck steek after hte stitches were picked up.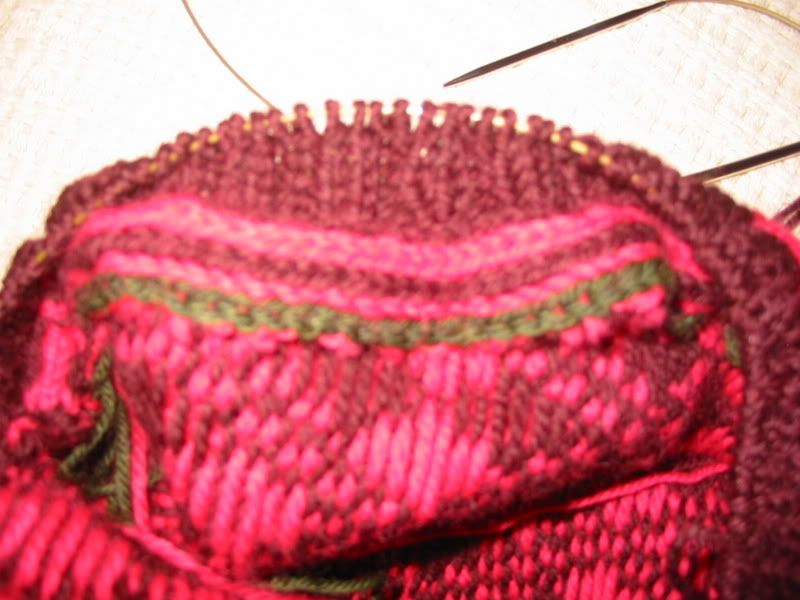 So, that's all there is to it. With an adult beverage by your side, anybody can steek! Wool is very forgiving to, so even if you make a mistake, the wool is nice and sticky, so you can fix almost anything.
We'll be finishing our sweaters at the Dec. 21st knit salon, so I'll have completed photos after that.