We have a winner!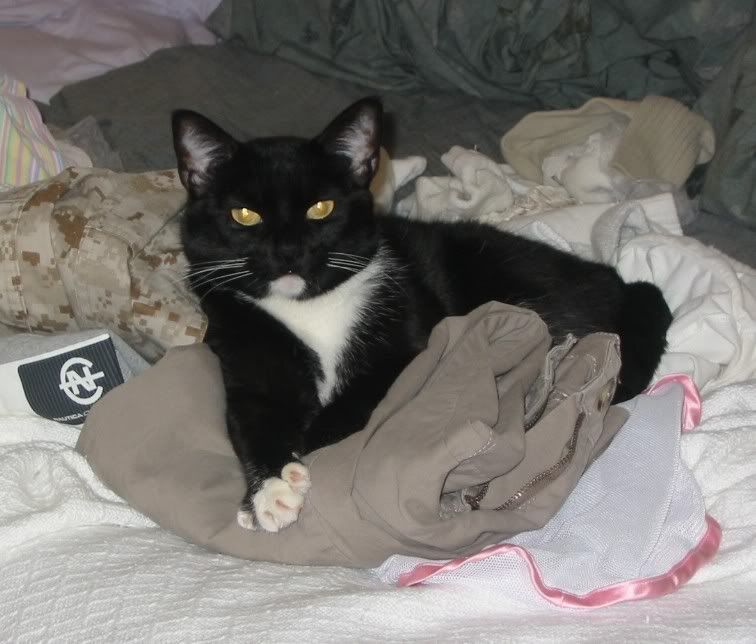 Giselle says, "Happy Thanksgiving!"
Great news!
The Bitter Knitter
correctly guessed
that I am knitting
knit and tonic's School Spirit Sweater
for my niece for Christmas! I really had doubts that anyone could guess it from such a small sample so I'm very impressed. The Bitter Knitter really knows her Internet patterns! The prize was either Alpaca cloud from knitpicks or 4 balls of mercerized cotton yarn from elann in a pink color. I don't think either of those are a suitable prize for this winner, so it would be great if she could email me at
thepurlygate@gmail.com
and we could work a more suitable prize.
Anyway, here's my progress on it so far. I'm only a couple of inches from switching to the contrast color. It's a really fast knit!