Sewing FO
I've actually finished four things now. This is the first one I've gotten a modeled for, though. I'm really happy with the way this turned out.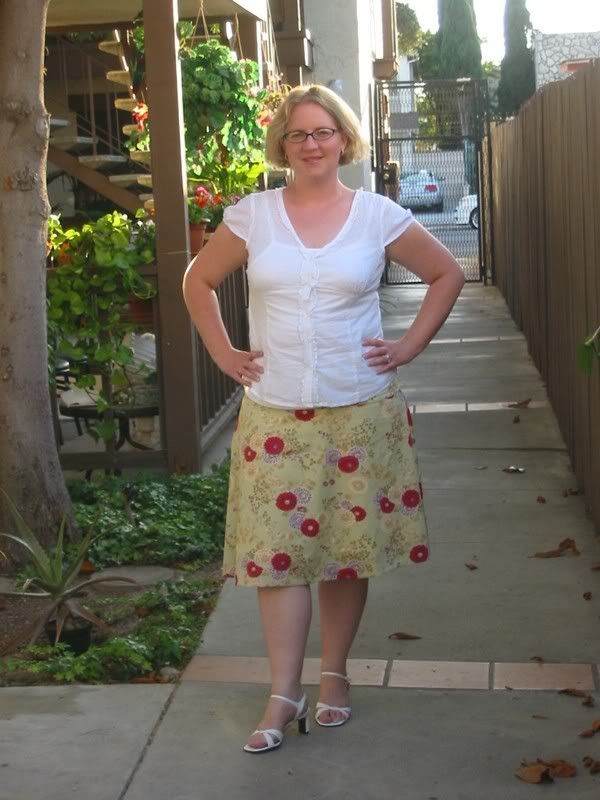 The pattern is
McCall's 4783
.
I LOVE the fabric (it's a Robert Kaufman print from Rosie's Calico Cupboard). I used about 2 yards. I lined it with muslin, hemmed the lining by machine and the skirt by hand. Joe did a great job making the hemline even. Most of it turned out very well. The zipper is slightly wonky (still working on getting that to look good) but overall, I'm proud of myself with this one. I wore it out to dinner last night, and it wore great!
I also finished my 1/2 circle skirt the night before and that one wasn't as much of a success. The waist was too big (even though I chopped 3 inches off the width before I sewed it!), so it doesn't hang very well. Plus, it makes the hemline vary. Sometimes it's too long in the back, sometimes, it's not. I'll probably wear it occasionally because I really do like the fabric, but it's not what I'd call a success.
Labels: sewing