Didn't I Used to Be a Knitter?
I did, indeed. There has been knitting, but there's also been sewing. I'm in the honeymoon phase with sewing, but unfortunately, I'm in the comfortably married phase with knitting. My relationship with sewing...well...it's like an affair, really. Yesterday, I had an unexpected day off, so I set about sewing a skirt all by my lonesome, with no one to bail me out of my screw-ups. And you know what? It went absolutely fine. Here's a photo of how my fabric started out: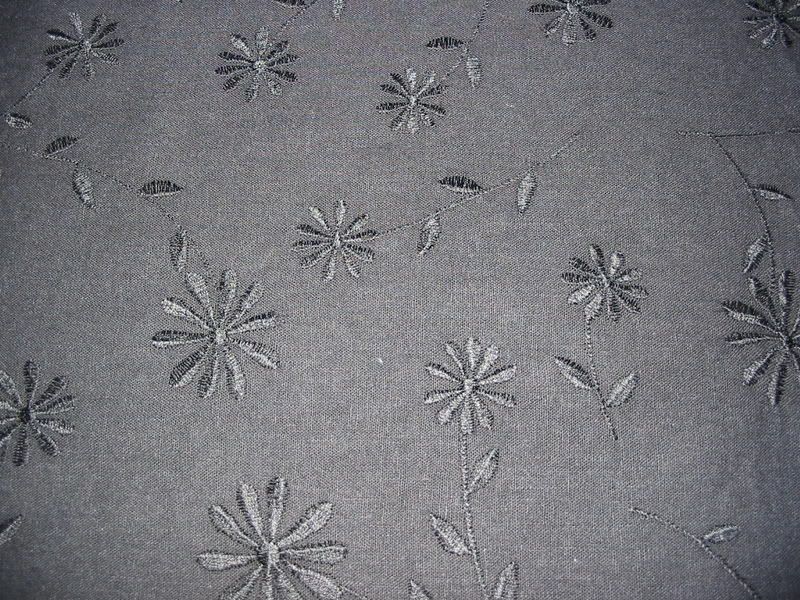 It was a black linen/rayon blend fabric, on sale for 60% off at Joann fabrics. After several hours and a few ripped seams later, it became a skirt. It still needs to be hemmed and otherwise finished, but I wanted to show you the lining: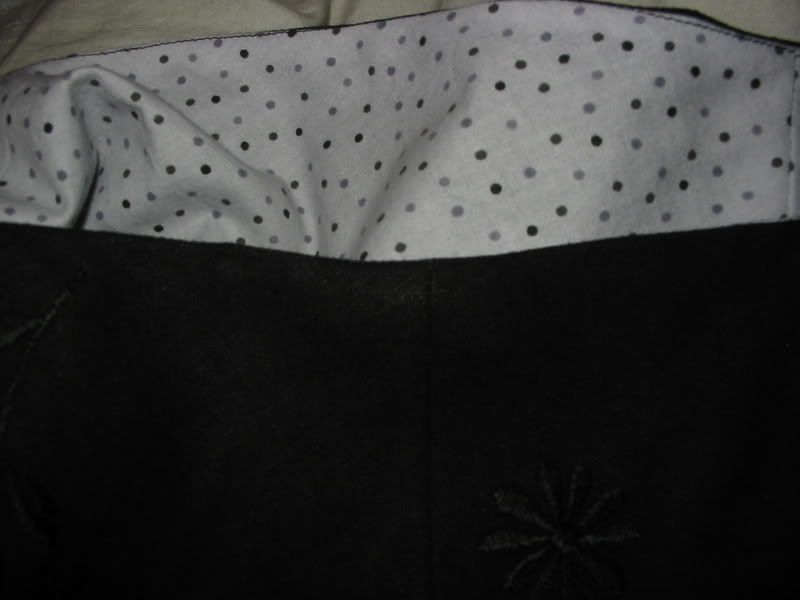 Tee hee. It's my favorite part. I really liked the way it came out. I'd hoped to have the hem measured by my DH, but he's got a test tomorrow. Alas, it's not to be. That also explains I only have a photo of a wrinkled FO to show you:
When I left for work this morning he was asleep and tonight, we had a refrigerator crisis, so no photos. But the wrinkles are proof that it was worn to the office today. It's not perfect, but I think it's quite lovely if I do say so myself. Not bad for a first-timer. I can't take credit for the ruffle - that's Cora's expertise at work. You should see the hem on that thing. Couture all the way. There's no way you'd believe I did that.
Oh yeah, and the knitting. Behold the lace tee from Knitting Lingerie Style:
At the moment, its small enough to fit my niece, who's not yet two (OK maybe not). But I must pray faithfully to the knitting gods that blocking will set me free. When I stretch it on my needle, it works out. We'll see...
D'oh, I almost forgot. My mom went fabric shopping for me! Will wonders never cease! She shopped the remnant table and brought me back a Robert Kaufman piece, among other things: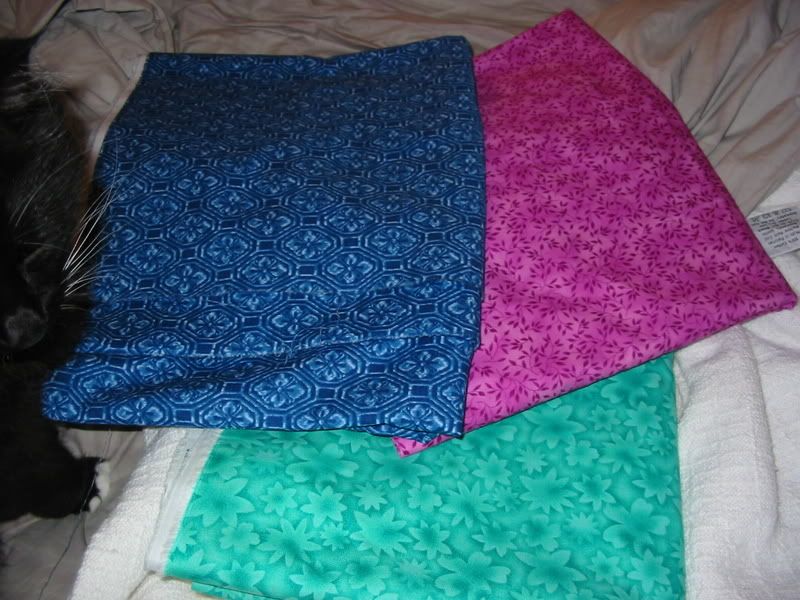 That's Teacup being "helpful". And well, the refrigerator crisis? It died. Dead as dead can be. Freezer, too. So dead, that Joe was met with the stench of spoiled ice cream when he came home for lunch. Awesome. The good news? It's under warranty. The bad news? The repairman can't come out until July 19. I guess I'll be darkening the door of a lot of restaurants this week. Later!