Sew, Have Ya Done Any Knitting?
In order to try and hide the fact that I knitted about 4 inches on my Fitted Tank and had to rip it all out because I forgot to do the increases, I'll show you sewing projects instead. First up is a pair of capri PJ bottoms that I'm going to maake out of the cutest fabric. I've already cut out the pieces: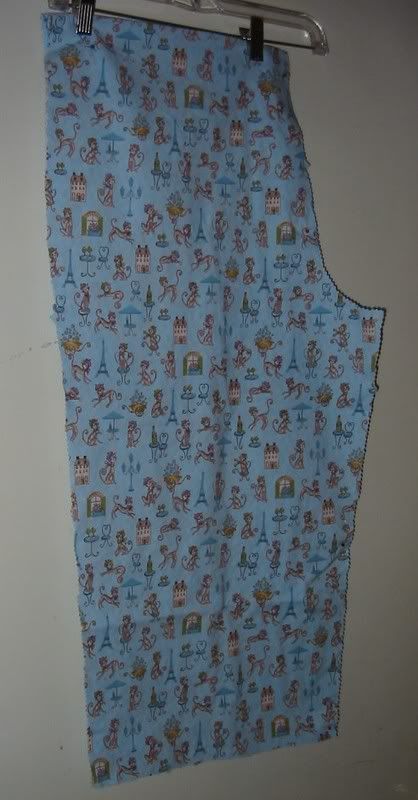 I also got some lace trim and purple ribbon that I'm going to add as embellishments. Here's a close-up of the fabric:
Its called Paris Cats. That about sums it up, I'd say. I bought it at Rosie's Calico Cupboard in El Cajon.
I've also got a couple of skirts on deck. One is a pencil-style mid-calf skirt made out of the fabric I showed you last week. I've already cut out the pieces and the lining. Today, though, while I was at Joann's innocently buying lining at 99 cents per yard, I came across this fabric and it just HAD to become a half-circle skirt - like TODAY!!! I cut the pieces out and will sew it on Saturday.
Its really hard to get an idea of how its going to look from that photo, but picture big, full, feminine and flirty - some of my favorite things in a skirt. I wonder what a masculine skirt would look like. Hmmm. Discuss, discuss.
Anyway, here's a closeup of the fabric that just had to be mine:
But, but, but, it was 50% off! Famous last words.
Labels: fitted tank, sewing