First Skirt Almost Done
I finally bound off the last stitch on my Indigo Ripples skirt tonight. I finished the knitting on Saturday morning (the ruffle was almost 500 stitches around by that point), but I had to do a fussy bind off in order to get the ruffled effect. This part took until today (mostly because it hurt my hands to do it). Now, its done! The skirt seems to fit well, although the waist is really big, but that's because I haven't made the i-cord tie yet to cinch it up.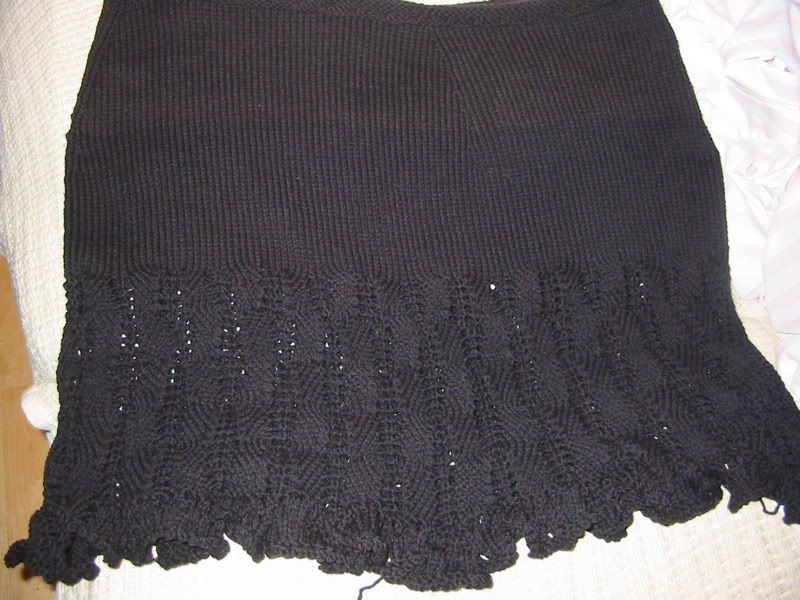 I had an alternative thought, though. What about putting a coordinating ribbon around the waist instead of i-cord. Any thoughts?
I also got started on another project this weekend. I made major progress on it on Saturday and I finished the back today. It's the Fitted Tank from Blue Sky Alpacas, which I made last year. This time around, though, I'm trying some modifications so it will hopefully fit better. It looks lopsided in this photo because I took it from the side - its not really like that. Anyway, it seems to move really quickly. I'm knitting it in order to match the skirt I'm going to sew out of the fabric I showed last week. It looks like I'll be sewing that skirt sometime this weekend, so when I'm finished, I'll post a photo. I'm also going to block Indigo Ripples this week and hopefully have an FO photo soon.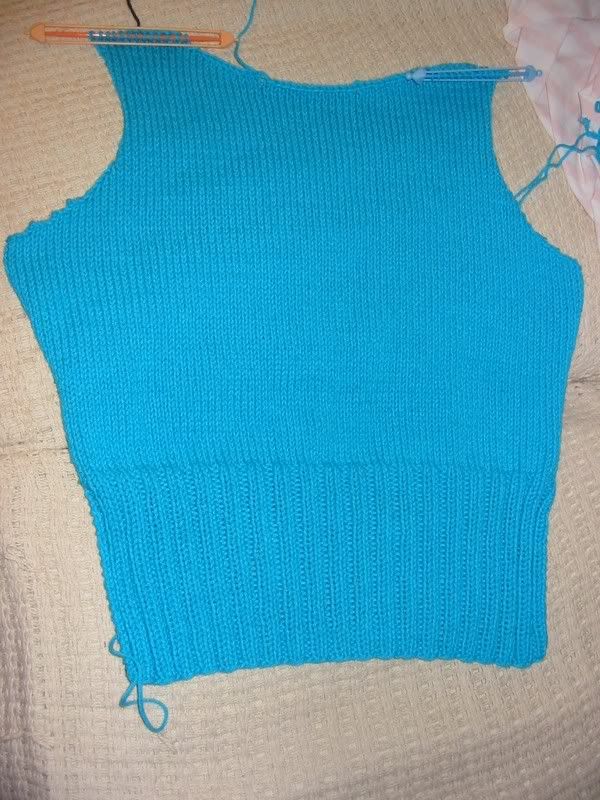 Labels: fitted tank, indigo ripples