Slow, Slow Sahara
I don't know what' s up with this sweater, but it seems to be taking me forever. I think it's because there's only 4 1/2 weeks left in the semester so there's a ton of work to be done and I'm trying to get some work for the summer. Not much time for knitting. Its the only thing I'm working on, though, so its getting there.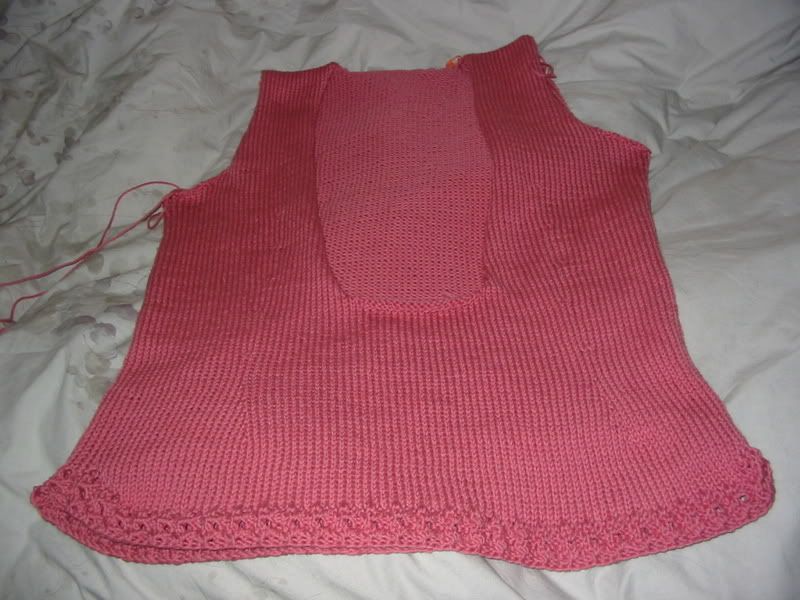 I just did the bottom lace portion last night, and since it was off the needles, I tried it on and I really like the fit. For the first time, I designed decreases to actually match the shape of my VERY long torso. Basically, the distance from the underarm to my waist is around 11 inches and from my waist to where I like sweaters to end is more like 4 inches. But, doing it this way resulted in something that follows the curve of my body well.
Here's an extra Wednesday treat. A photo of my niece from Easter. Isn't she growing up nicely?