New Week, New Project
I finished Joe's vest over the weekend and wash/blocked it last night. I had hoped to take photos this morning, but he was out the door before I got a chance. He promised he'd sit still tonight, so we'll see.
Anyway, since that was my easy/stockinette/TV knitting project, I had to start something else to fill that void. I decided, at long last, to make
Sahara
.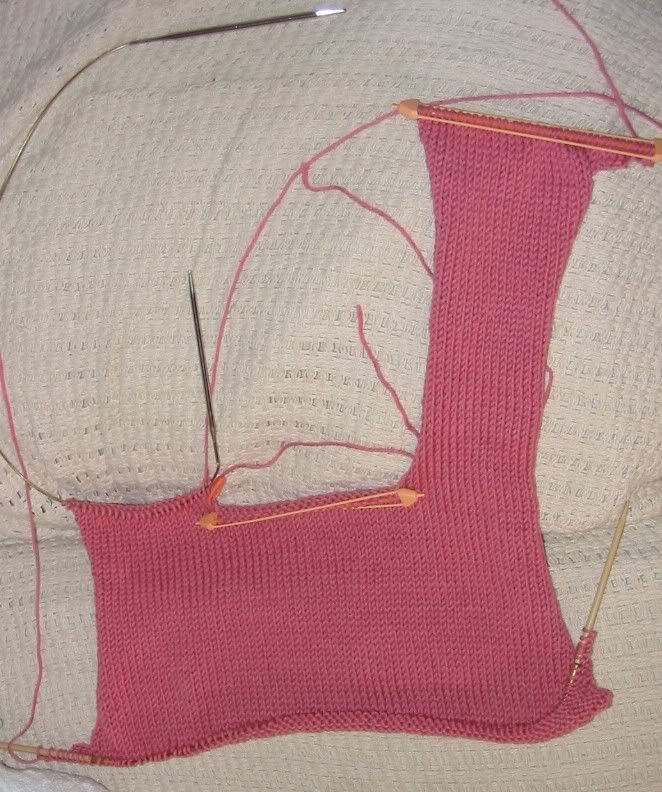 I'm using Cotton Fleece in Tea Rose on size 7 needles. With that combo, I'm actually getting pretty good gauge, both row and stitch. It means the fabric is drapey and will likely stretch a lot, but that should make it similar to the silk yarn called for in the original pattern. While some colors of Cotton Fleece are quite flat, this one has a nice sheen to it that makes it good for this pattern. Like many of Brown Sheep's yarns, it's not particularly sexy in the skein, but it's gorgeous on the needles. I've always been happy with the projects I've made out of this yarn.
Labels: sahara