Horseshoes and Hand Grenades, Part Deux
I didn't achieve my goal of finishing Joe's sweater by his birthday on Wednesday, and even since then, I've been busy doing other things so its still not finished, but I finished the knitting and the seaming. All that's left is to apply the neckband and the armbands.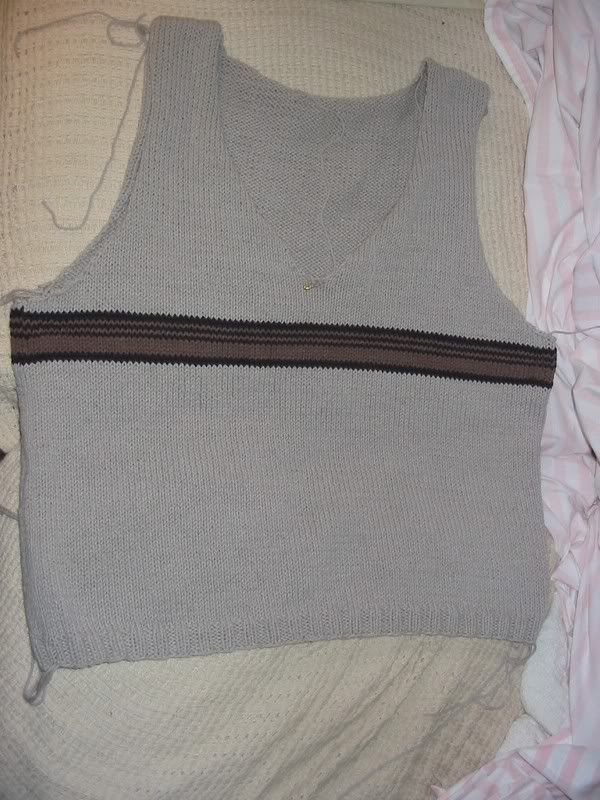 Sorry about the perspective on the picture, but I took it sideways and rotated it, so now it looks bizarre.
My class project for tomorrow morning, however, is not finished. I never thought that would happen, but I can't help it. I got sidetracked! Now I have to decide whether to finish the vest or the class project. The back for my second class project is finished, so maybe I can fake it tomorrow.
Labels: joe's vest