I Did It!
I overcame almost a year's worth of inertia and picked up Starsky again. I had no idea where I was in the pattern, couldn't remember what cable I'd chosen, what size needle I was using, or what size I was making. But I sat down yesterday for about an hour and sorted all of that out and charted out my decreases to finish the last piece. That's what caused the hiccup in the first place. Decreasing for the neckline and the armhole at the same time took some planning. Anyway, here she is blocking: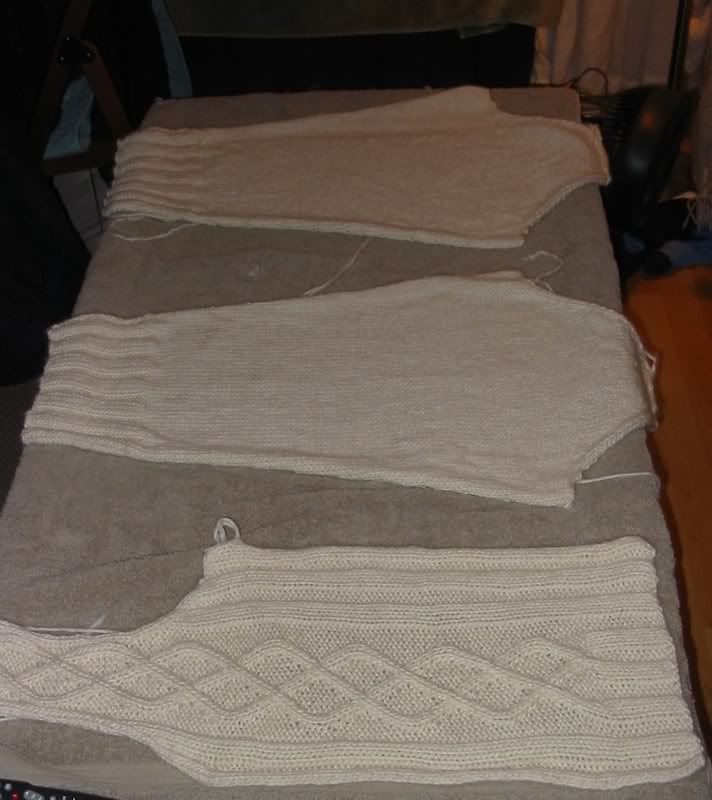 The lighting is bad because the weather in San Diego is quite atrocious. I know, we deserve it because it was 80 degrees here over the weekend while the rest of the country was buried up to their a&%#es in snow.
I've decided that when it comes time for seaming, I'm going to use another yarn because Polar has literally NO twist to it, so it looks at risk for shredding and breaking. I picked up some Patons Classic Merino in a color that I think it close enough. We'll see how it goes:
All of this virtuosity (i.e. finishing Hudson without starting something new, finishing Hourglass and picking up an old UFO) got me thinking. I should start a new project! So, I started Remembering Honey from the Spring 2003 issue of Interweave. I'm using Strawberry Cream Cotton-Ease. I felt, given the delicate lacy femininity of the pattern, the color was appropriate. I'm loving the little lacy bits at the bottom. They look like crochet, don't they?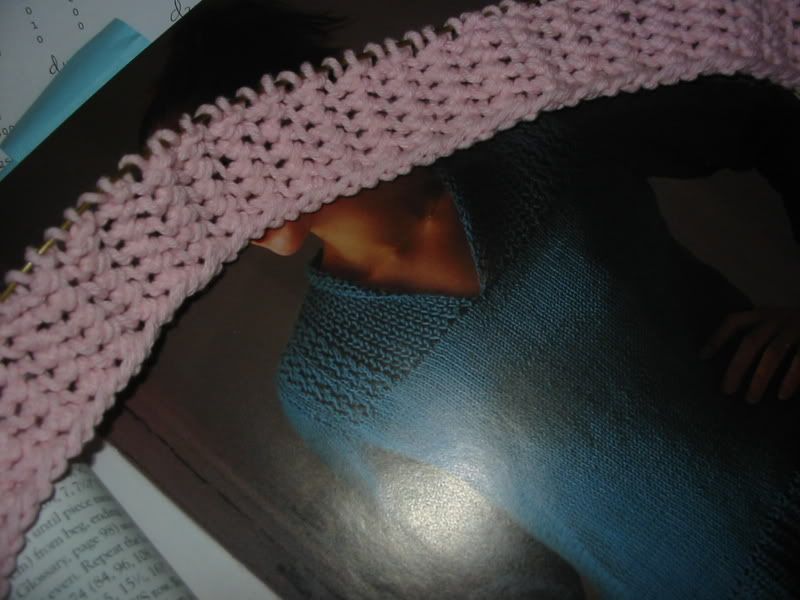 Labels: remembering honey, Starsky