Hudson photos!
Finally...Hudson photos: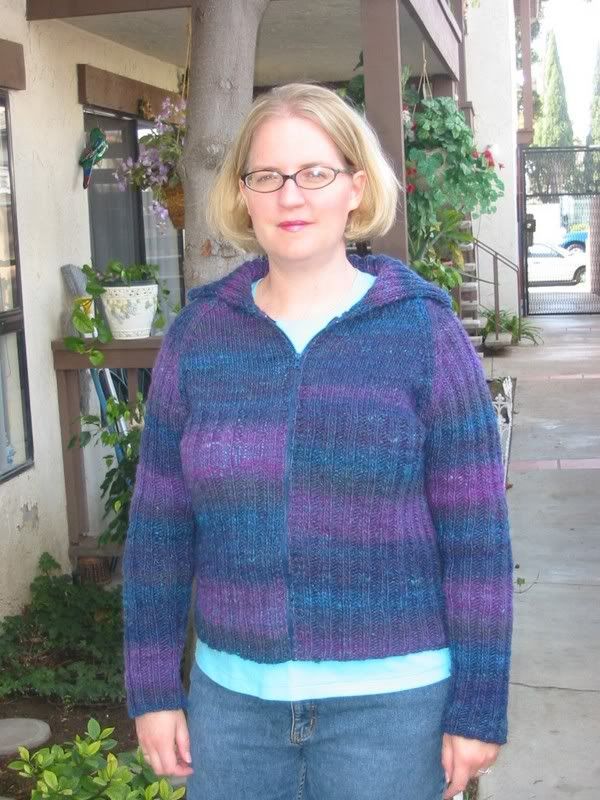 A blurry shot of how the collar looks: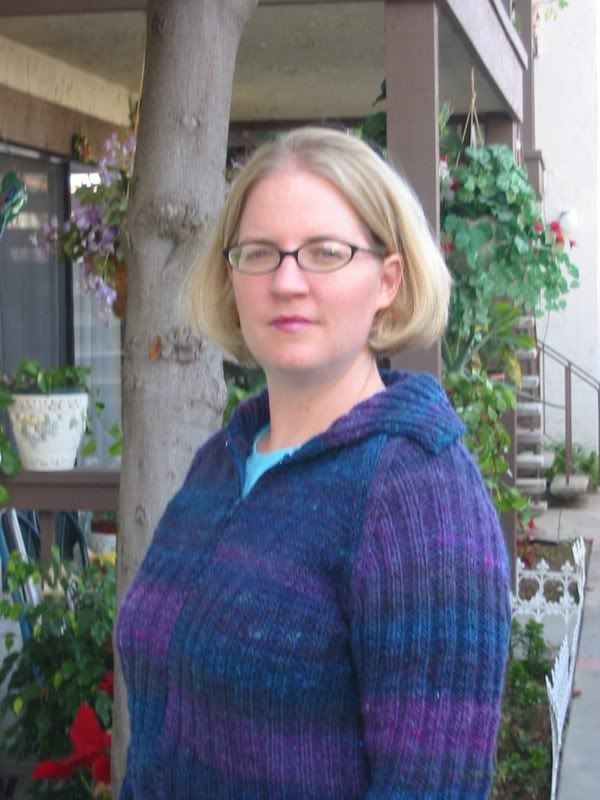 Stats:
Pattern:
Hudson
from Noro Knits by Jane Ellison
Size: Medium
Yarn: Big Kureyon, 7 skeins, color 18, I think
Needles: Size 10 Clover bamboo circulars
Date started: sometime in November
Date completed: 2/5/07
Modifications: A few. I know J had trouble with other patterns from this book because the armscye came out way too long. So, I measured myself and based my decreases on that. I also modified the body length. I'm not sure if it was longer or shorter than the pattern, but I did it to fit my measurements and desired length. I also completely changed the sleeve shaping. It's designed to be a unisex sweater to the arm increases were more toward the wrist. For a more fitted sleeve, I staggered them over the whole length.
Edited to add: I also shortened the sleeves about about 3/4". I guess this also has to do with the fact that it's a unisex sweater.
I also omitted the hood and made a shawl collar.
Overall thoughts: Obviously, I changed this pattern quite a bit to suit my tastes. I think it's a cute design though. There are several nice patterns in this book.
I'd like to thank Cora for helping me with the zipper again. It looked kind of sloppy when I asked her to secure the ends and she did an amazing job. It's very passable now. Overall, I'm very proud of this sweater.