Not Sorry to Put This Week to Bed
This has been one of those weeks that I'm glad to see coming to an end. By the end of the day on Wednesday, I'd already worked a full 40 hours between work, class, homework and research. It was also the end of a two week period where I've been completely and totally dead broke. You know, charging groceries, gas and cat food on a credit card? I also didn't sleep too well, so I'm sleepy and exhausted. Personally, I'm looking forward to the weekend.
Today was a good day though. It was slow at work so I took off early, got my hair cut for the first time since July (it was gross!), and came home to find my Winter IK in the mailbox (it's a nice issue, by the way). I also bought the digital camera I've been waiting to get since the summer. It was the cheapest one in the store, but light years ahead of what I had.
Wednesday night was Halloween and Savannah dressed up as a cowgirl. I got to race over to hour house after work to snap a few photos before heading off to class for the night. She's still a little too young for actual trick-or-treating, although she did say "Trick or Treat!" to kids who came to the door.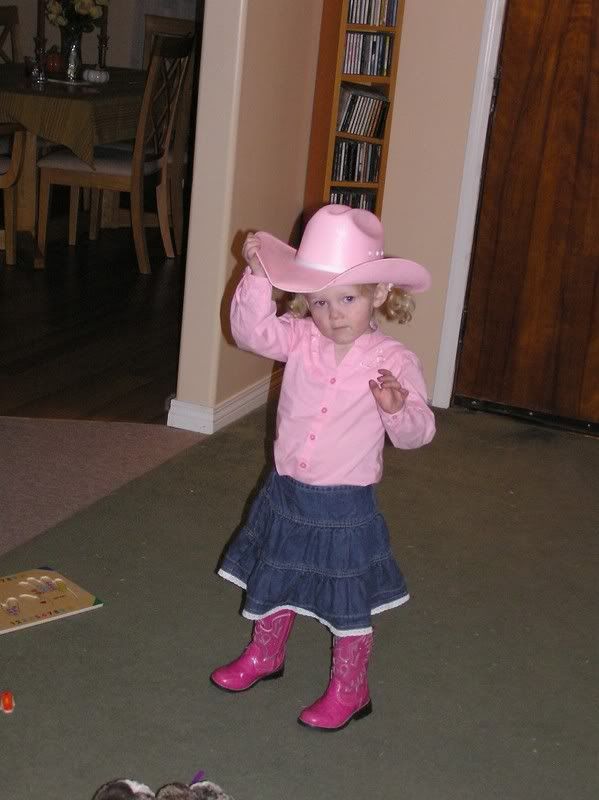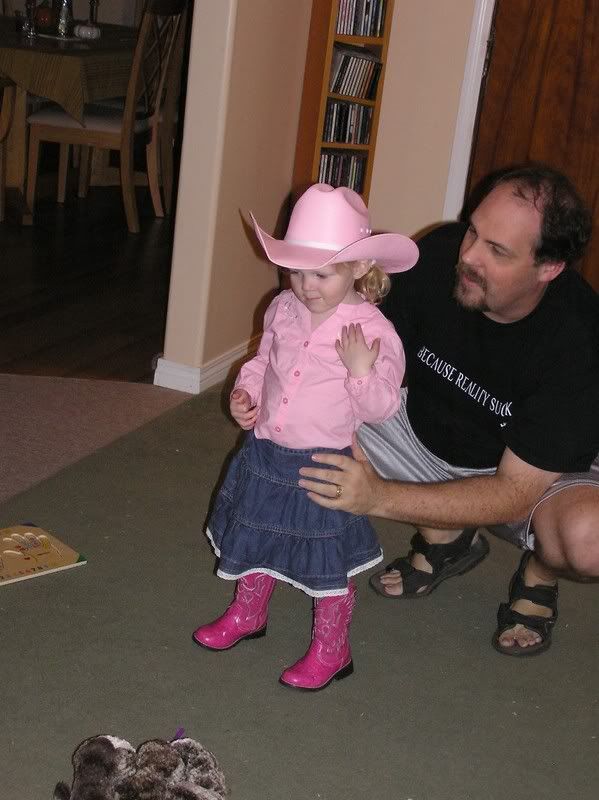 I've also been working on the sleeves for CPH and here's where I am on the second one:
I'm figuring that I should have it done by early next week. Now, I can pray for sweater weather! We sure haven't had any so far.
Lastly, it's time to change the clocks this weekend. That means we get an extra hour of sleep. It may be my favorite weekend of the whole year. Hey, things are looking up I think.
Labels: cph