Movin' Right Along
I've been putting all of my knitting focus and energy into Remembering Honey lately. That doesn't bode well for my class project, but I'll worry about that later. Anyway, with all of my free time, I've been knitting on the first sleeve. However, free time has been a bit hard to come by, so I've done the best I can: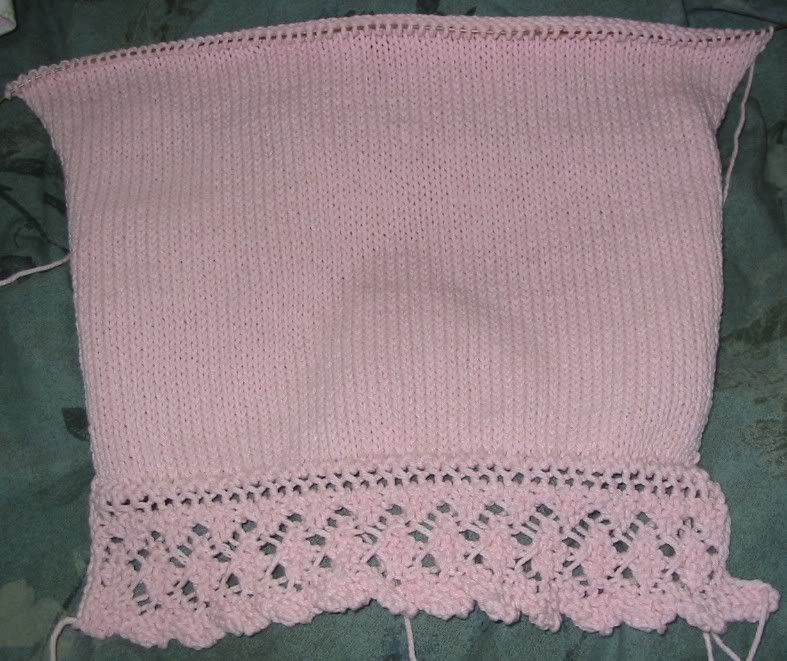 I think the lace part at the bottom, while a total pain in the butt, turned out to be pretty design. I think I'm going to like this when it's finished. I was hoping to have the first sleeve done last night, but I ended up staying up until after midnight doing homework, AFTER yoga. So much for a relaxing evening.
I'll leave you with this image: a man and his cat. Ain't it precious?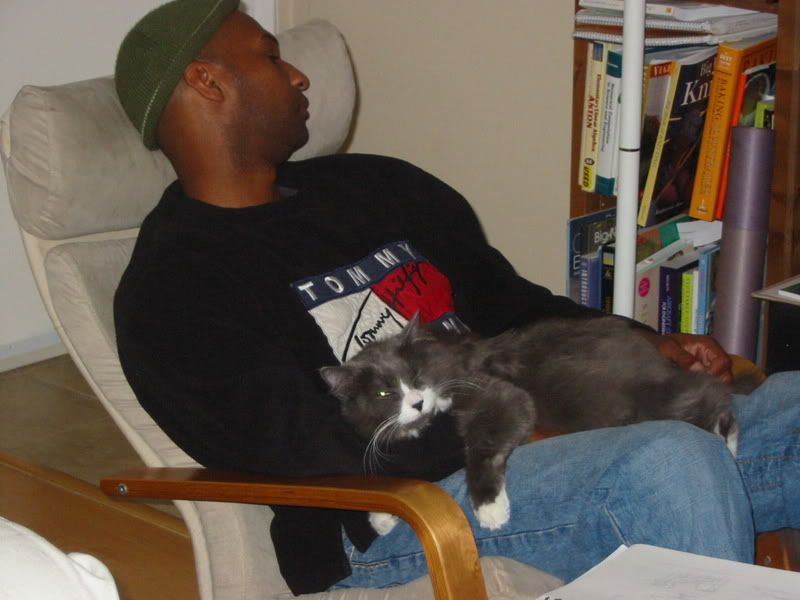 Labels: remembering honey