Hourglass is finished!
My goal was to complete the finishing on Hourglass and have it blocked by the time I left for Stitches. I finally did that last night and it's drying right now.
I was in such a rush to wash it last night that I didn't even try it on first although I did try it on throughout the finishing process. The neckline is very wide, much wider than it was when I tried it on when it will still on the needles. Also, the hem on the neckline doesn't have elasticity, so it's prone to stretching out. I'm considering threading some elastic thread through the hem so it stays on better. I'll have modeled photos for you, hopefully from Stitches!
I'm also making very slow progress on Remembering Honey. This will make a good travel project for my trip.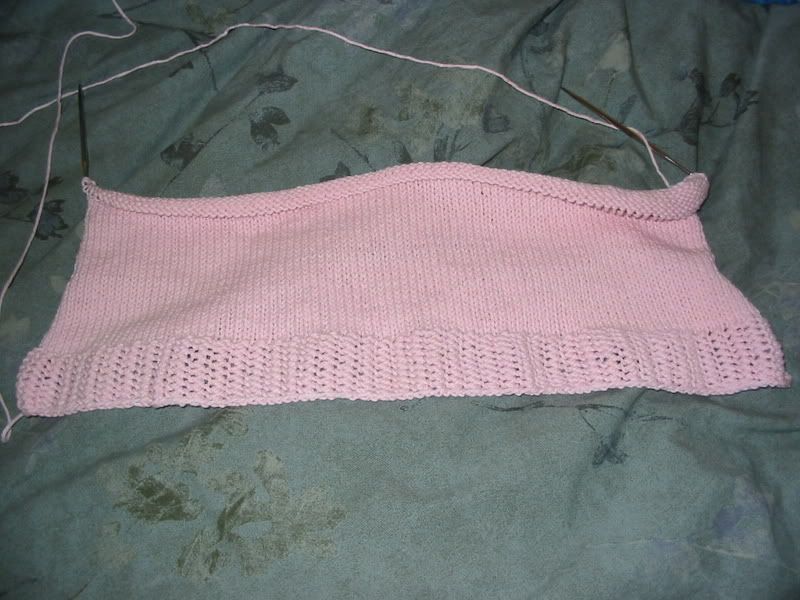 I leave for Stitches tomorrow afternoon and I'm getting excited! Will any of you be there?
Labels: hourglass, remembering honey