Savannah's First Fitting
Although certainly not her last because she's a beauty and she's going to be over six feet tall, according to her doctor. I went over to her house tonight for the appointment I'd made with her for her fitting, but I was concerned that she'd be too antsy to stand still for me to pin her hem. Not to mention that I'd never pinned a hem. My burly ex-Marine husband does that for me - no kidding!
Well, she was an absolute angel. The only thing she wanted to do was play with my pin cushion - she kept calling it a ball. Other than that, she stood still for a long time while I clumsily pinned her hem. YOU try measuring something 2 3/4 inches off the floor! Anyway, I snapped a couple of shots of her in her dress: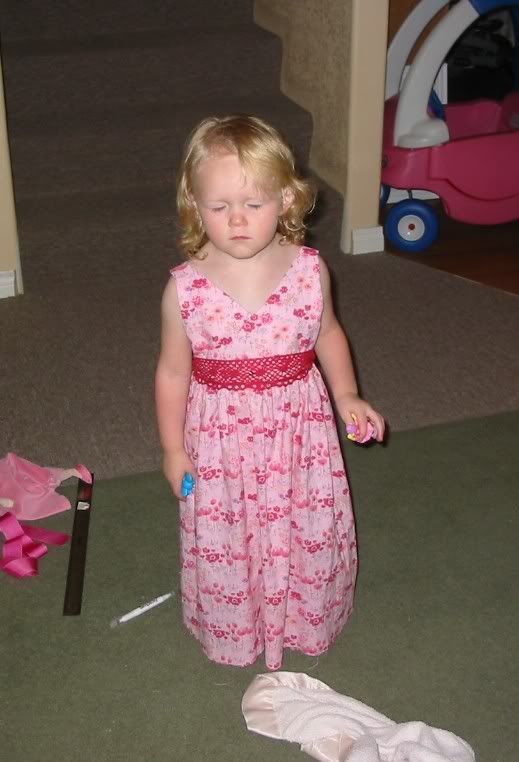 The flash was really bothering her eyes in that shot. I wish this one was clearer:
I did make a decision regarding the trim. I was totally blown away by all of your comments. I thought you all had terrific insight and I took to heart each and every one. I ultimately left the decision up to her parents because I was still torn. I was drawn to the red crocheted-type trim, but your points about the pink being more youthful and more appropriate were very convincing. In person, though, the red trim is quite stunning and her parents were both very certain that it was the better choice. So, there it is.
I also dropped by Discount Fabrics in Normal Heights today. It's not a great shop, but it is two blocks from my house and they have a few gems, including silk shantung in every color of the rainbow. They also occasionally have a random Robert Kaufman print, and today, they had one that really caught my eye. At first, I thought I make a bag out of it, but then I thought it would make a great lining for a jacket made out of some espresso-colored twill I recently acquired. What do ya think?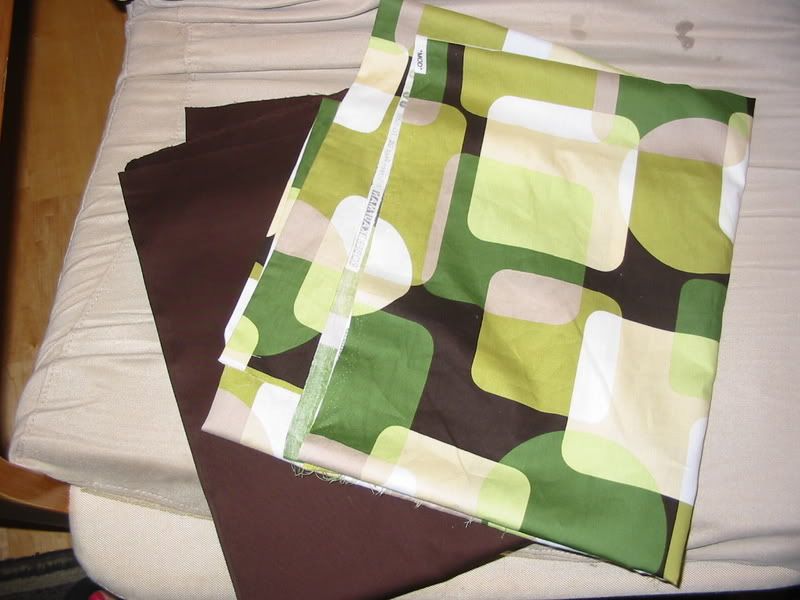 Labels: sewing