Hump Day
I have another bad photo of Molly Ringwald to show you: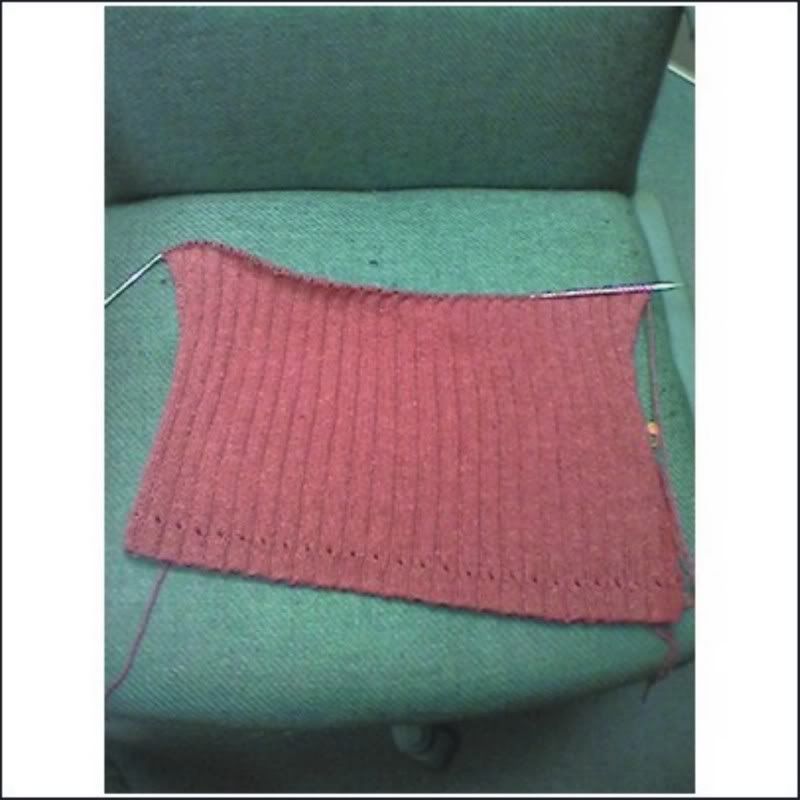 This is the back - the front is already done. I'm working slowly and steadily on this project and should have it done before too long. Even though it's still really warm, I beginning to yearn for fall knitting. I may only have one more summer project in me before I'm drawn to the wool stuff again.
Last night, Joe and I found a fun website that's kind of like a geek's computer version of the Kevin Bacon game. You know the Kevin Bacon game, right? It's the game where you connect any movie star to Kevin Bacon within a certain number of steps... Anyway, the site is called The Oracle of Bacon and it can be found
here
. Test it out. It's fun!
Labels: molly ringwald