Molly Ringwald Progress
It's that time of year again - that time of year I hate in California: September. The time of year where it hasn't rained for months and it's so frickin' hot. The heat lasts for days on end and doesn't let up, even overnight. Most of us in San Diego live in denial that we even have this kind of weather, except for when it's actually happening. We have an excessive heat warning today, with parts of the county having a heat index of 115 degrees F. Thankfully, we invested in an A/C unit last summer, so it's all comfortable here at Chez Knitzalot.
I did venture out into the world once or twice this weekend to brave the heat. Mostly, though, I sat in my Ikea chair and knit away until my hands wouldn't let me knit anymore. Here's the front of Molly Ringwald: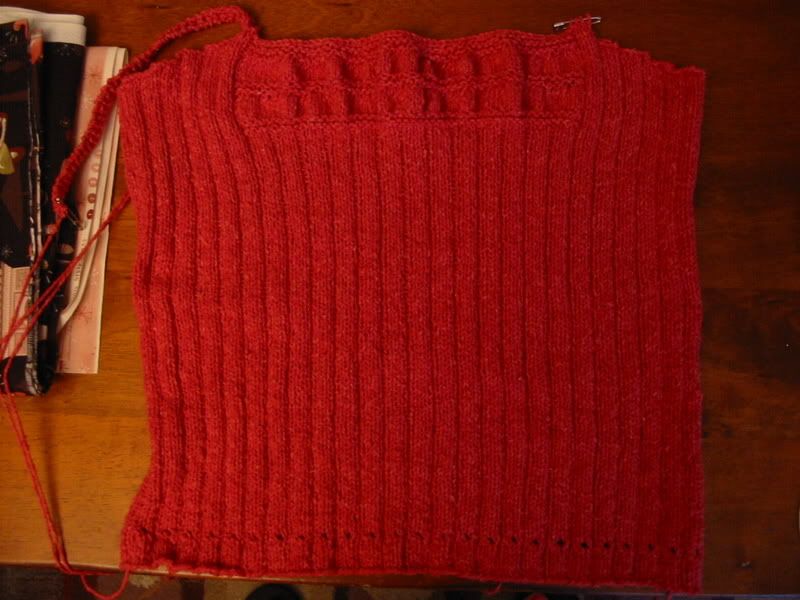 The photo is dark, but the flash obscured the details so I thought this photo was better. I'm about 5 inches into the front and I'm really liking the pattern so far. It is, however, a LOT of ribbing. Thank goodness it doesn't have sleeves or it probably wouldn't get finished. I've ripped out Dune to rescue the yarn. I've washed it to get out the kinks and the months of dust and ick that had settled on it. It's all dry and ready to be rolled into balls. Once I do this, I can finish this sweater.
I purchased some really cute fabric, today, to make an Amy Butler bag: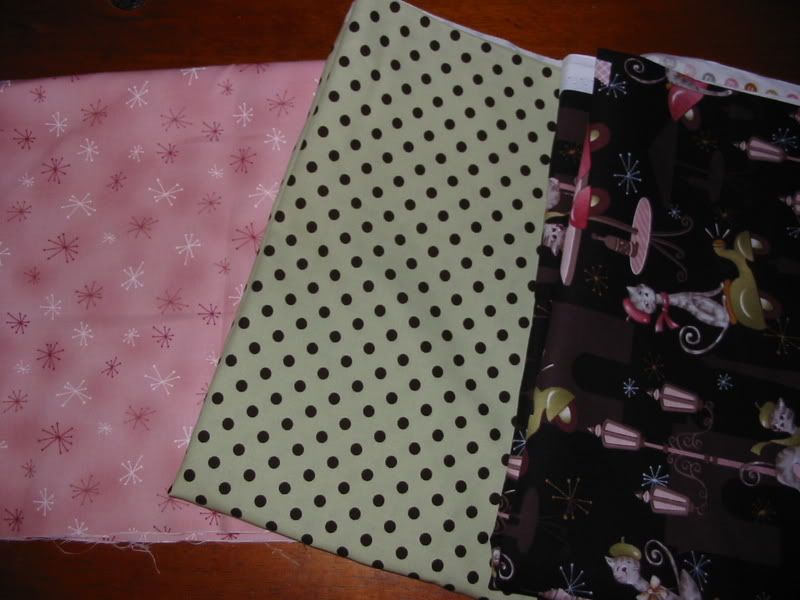 The pieces coordinate really well together and I think
this pattern
would look really cute in them.
Now I'm off for a delicious Mexican dinner. It's way too hot to cook today.
Labels: molly ringwald